Nike and Adidas go local
A look at the brands' down-to-earth running initiatives that skip dialing up the adrenaline.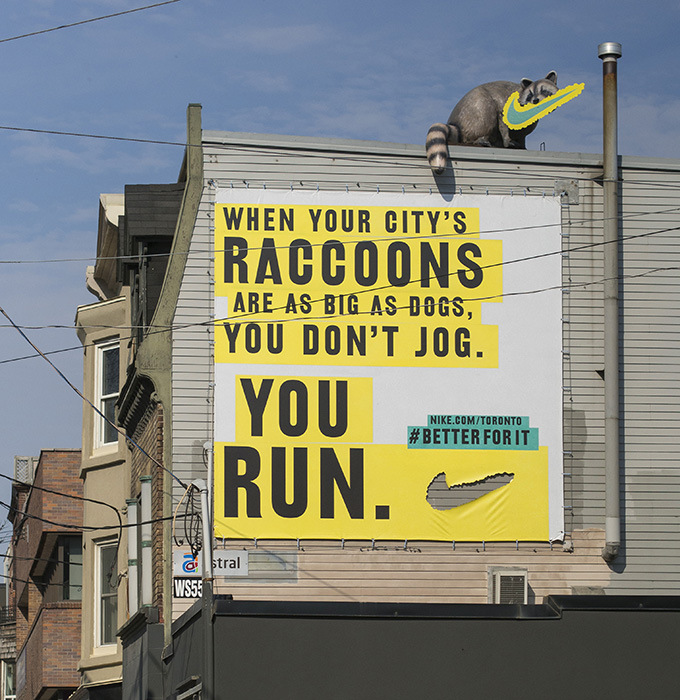 Runners in Toronto must be feeling the love lately with both Nike and Adidas taking local, down-to-earth approaches to find the joy in running, without turning up the adrenaline.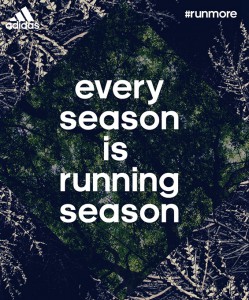 Nike and agency Lg2 put billboards up around the city filled with local references (such as, "Train like an out of service streetcar, stop for no one") that matched the cheeky tone of the lead spot for its recently-launched "Better For It" global campaign. The spot takes a sardonic look inside the heads of women as they exercise, reflecting the annoyances that are likely all too familiar. Chris Hirsch, partner and co-CD at Lg2, says the tone is in line with the way women actually talk about working out, which they keep doing despite their frustration.
A local focus is also a major element of a new campaign for one of Nike's biggest competitors. To launch its Ultra Boost shoe, Adidas and agency Tribal Worldwide Canada launched "Run More." The mobile-friendly hub is built around maps of running routes specific to Toronto, Vancouver, Montreal and Calgary, highlighting each city's sights and hidden gems, with curated Spotify playlists to complement the paths.
"We know runners are creatures of habit and run the same places close to their homes," says Joshua Stein, ECD at Tribal. "We wanted to show them there were new options right around the corner, so it still brings excitement to something familiar."
Though they took different paths, both companies make exercise seem down-to-earth. Adidas' tone is more serious than Nike's, but still diverts from standard over-zealous inspiration spots. Its video features a runner's voiceover as she passes Vancouver's citizens and neighbourhoods, saying the effort she puts into running drives her to "run more."
Tribal will be adding more routes and cities, as well as out-of-home and activations at running events, with DDB PR engaging influencers to create their own routes. While Nike is specifically looking to reach women (the company says its sales for the demo alone is tracking to top $7 billion by 2017), Stein says the Adidas work aims to reach all mid-level runners that might not respond to typical fitness ads.