UNICEF Canada's $5 message
The organization's new campaign asks Canadians to share their high-fives and help prevent child deaths.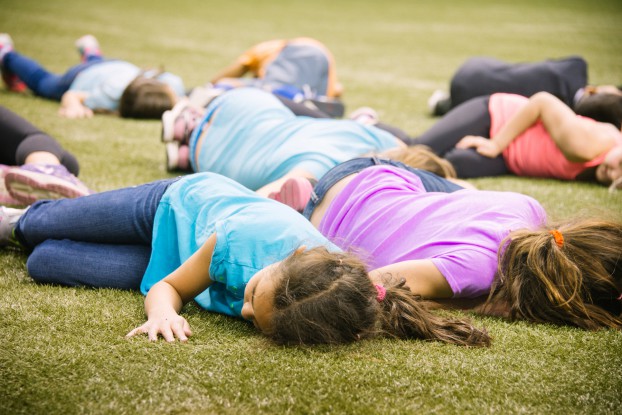 UNICEF Canada is using the FIFA Women's World Cup, kicking off tomorrow, to showcase the difference $5 can make for children around the world.
Its new #HighFiveIt campaign, created pro bono by Montreal's Marketelle (the marketing to women division of Marketel), asks Canadians watching the world cup to donate just $5 to UNICEF's microsite to help reduce the 17,000 preventable child deaths that occur daily around the world. Using the hashtag, the idea is to share a fun high five photo or video, post it on social media, and tag five friends. The Government of Canada will be matching all Canadian contributions to #HighFiveIt, up to $1 million.
"We're a UN agency – we're pretty good at over-complicating messages," says Sharon Avery, chief development officer for UNICEF Canada. That's why the simplicity of the high-five action stood out as being a good one for getting the organization's message across. "It's such a simple notion of something everybody does," she says. "To turn that into something that creates action and that makes change is really core to this campaign."
To launch the campaign, which will run through the World Cup this month, Marketelle created a spot with members of the Canadian women's soccer team engaging a group of kids at a stadium in a game of "Simon Says." At one point, Simon says to play dead, creating the jarring impact of just how many children die each day from things like lacking clean water.
The ad launched last week in Hamilton, ON during half-time at the friendly match between Canada and England's national women's teams. At that time, over 7,000 fans in the stadium also engaged in high-fives to break a Guinness World Record. The spot will now be running on TSN through the World Cup, with the media strategy led by Marketelle. The campaign will also include social, digital, radio and OOH. The video spot is also being picked up by UNICEF internationally to run in other markets.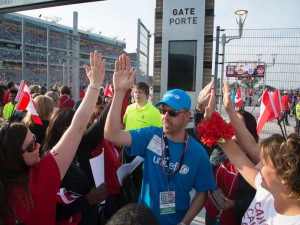 The idea of the campaign is also to make $5 feel functional, by naming things that the amount of money can do, such as providing clean drinking water to five children for a year, or immunize 14 kids against measles, adds Jo-Ann Munro, creative director at Marketelle.

UNICEF Canada also recently launched a program called the 25th Team, around the World Cup, where 60 high profile women will be investing in international projects. Through that initiative, the organization crossed paths with Marketelle, who offered up the opportunity to create a more wide-reaching program. "We had already been going down a pathway where we wanted to do something to celebrate our incredible women's team and this incredible tournament," Avery says. "[#HighFiveIt] was the perfect balance of celebration, positivity and action."