Grolsch's creative connections
Don't let this European beer's 400 years fool you. It's stayed fresh, thanks to collaborations with contemporary artists and forward-thinking partners, like Vice.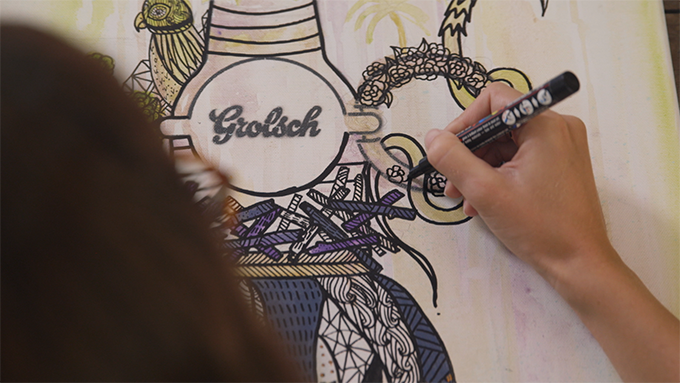 This story appears in the June 2015 issue of strategy.
Dave Murray's phone rang one early September day. On the other end, the Canadian illustrator was met with the voice of Sarah Waldock, director of marketing for SABMiller beer brand Grolsch, asking if he had any plans in the next three weeks. Having just come home from his honeymoon, he was wide open. Waldock and the global Grolsch team were planning a workshop in Amsterdam for the brand's 400-year anniversary, and she was hoping he would go and represent Canada. Once there, Murray would spend four days inside a massive Dutch shipyard with nothing else to do but paint, drink beer and mingle with hundreds of artists from 10 different countries. Naturally, he said yes.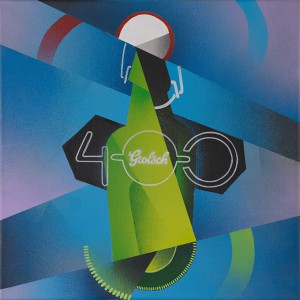 Approximately 400 canvases filled the room, with creatives being asked to paint their own interpretation of Grolsch's iconic swing-top bottle. One artist molded bottle caps to look like eyes, while another used cable ties to create a serpentine skeleton of the bottle. Murray used his love of cubism to create an art piece that was chosen as one of only nine works of art featured on the brand's limited edition anniversary bottles and cans, which hit Canadian shelves mid-May.
The event was documented, with each artist interviewed on camera, to be edited into short vignettes, which were recently uploaded online for a global audience to view. And now, the public is also being asked to try their hand at designing their own, with the brand providing a digital stencil of its signature bottle (which can be downloaded and printed) to be used as a template for their creations.
The consumer-designed bottles will later be judged, and one person will win a trip to visit the brewery in Amsterdam. But it's only when the top 20 best pieces are chosen to be showcased on Canvas – a Grolsch platform for editorial-style content relating to contemporary culture, and a major part of the brand's global positioning – that the brand will really reveal its MO.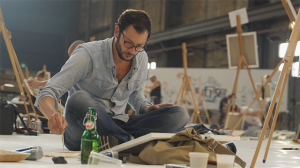 While most beer brands typically use their website as a marketing and educational tool, showcasing their product portfolio, ingredients or perhaps a commercial from a new campaign, Grolsch did something a little more interesting. Last year, it stripped and rebranded its website to become Canvas, a content-heavy platform for news relating to the arts.
The platform was born out of a partnership with Vice Media, which collaborates with the brand to populate the site with reviews on films, profiles on photographers and news about musicians and designers. Canvas is centred around supporting contemporary culture, which is why there's barely any Grolsch branding, save for a discreet logo and some historical milestones in its "about" section.
"We learned from Vice what it takes to build strong, digestible content that people are going to want to share and come back for," says David Schmid, global marketing manager at Grolsch in the Netherlands. "You have to look a bit deeper to find how many calories are in Grolsch or what pack sizes we have, because, at the end of the day, that's brochure stuff that people aren't that interested in."
The brand (which was acquired by SABMiller in 2007 for $1.2 billion) has banked on its innovation, tradition and marketing around collaboration and creativity to help set itself apart from competitors, not only in Europe, but in international markets like Canada too. If you take a map, and draw a line down from Copenhagen to Paris, you'd find a swath of Germanic-style Pilsner beers that share the same heritage and provenance, Schmid explains. "Many of those brands [from Heineken and Becks to Carlsberg] built global businesses long before we did," he adds. "While we're the oldest, for many years we just existed in the Netherlands. We were a relative latecomer, and so we had to become a challenger brand."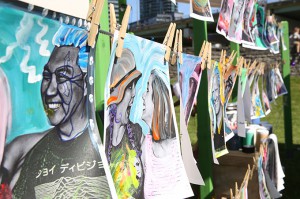 But in Canada, which is ranked the sixth-largest beer importer in the world (with the Netherlands being the largest supplier of that beer, according to Statistics Canada), Grolsch has grown to become the third largest European import (sitting behind competitors Heineken and Stella Artois). It's been able to grow its market share and compete against the hordes of more established foreign beer, in addition to Canada's saturated market of homegrown brews, within a few short decades since its arrival in the early '90s, notes Schmid.
Canvas is just the tip of the iceberg of the brand's strategy to collaborate with the artist community – targeting men and women between 25 and 35 years of age, with the bull's eye being people who work in a creative field, but not forgetting those who enjoy the art world from the outside.
The site also provides a place for Grolsch to house its FilmWorks platform, launched in 2011, which sees the brand commission the production of independent films, as well as host screenings and workshops all over the world. Earlier this year, Grolsch co-produced the documentary Reely and Truly with U.K.-based photographer Tyrone Lebon and hosted a premiere screening at the Gladstone Hotel in Toronto.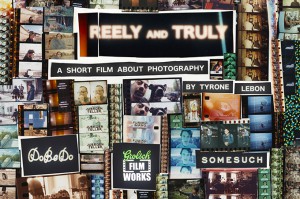 "If we're going to support film, we need to know what it takes to make one," notes Waldock, who also helped lead the development of Grolsch's Open House, a Canadian-born collaborative and artist-driven program the brand first introduced during the Toronto International Film Festival (TIFF) two years ago.
Not everyone can go to the film screenings and exclusive celebrity parties during TIFF. So, for the past two festivals, the brand has essentially taken over an entire parking lot and (using the talents of people Waldock refers to as "creative consultants") built all-inclusive artscapes and public lounges for anyone to enjoy. She and her team work with art collectives and "people with an ear to the ground" in areas of music, design and film to develop the look, feel, tonality and content of each Open House. One night, for example, the brand asked Brendan Canning from the band Broken Social Scene to curate the evening's events, which he did, inviting some of his friends (one of whom happened to be Feist) to play '80s covers.
Open House was such a success that the brand took the concept to other events, like music label Arts & Crafts' Field Trip festival. And now Grolsch plans to recreate a similar space it developed in conjunction with artists at the festival for a second year, as part of this year's anniversary campaign.
During the 2014 event, attendees were invited to have their photograph taken at the Faces of T.O. booth, which were then printed and manipulated by visual artists to create an artful mosaic of people in Toronto. While Waldock wouldn't reveal exactly what this will look like for the anniversary, she did say it would involve a similar art-oriented activation, created in partnership with the Project Gallery collective – a group of visual and digital artists from a gallery in Toronto's East End. It also works with a collection of agencies, from creative shop Me&Lewis, experiential agency GMR Marketing and media company PHD to consultants Chiara Lacey Productions and Wiseman Creative, to bring the Grolsch brand to life in Canada.
Waldock believes co-creation runs deep with the brand and has been a part of its DNA right from the start. Almost every activation today is tied to the idea of celebrating and collaborating with the creative community because it "creates a richness and authenticity that really connects back to our brand, and has yielded the most interesting and engaging content."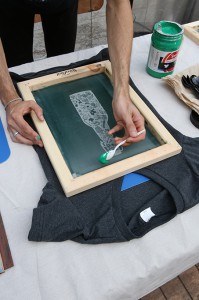 The development of programs like Open House and FilmWorks would not be possible without that collaboration, but the brand has also demonstrated, much like the filmmakers and artists it supports, a sense of independent thinking. It went against the grain when it diversified its portfolio to create a fruit-flavoured beer before it became mainstream, launching Zinniz, which included labels such as Crispy Lime, Tropical Red and Orange Twist, in 2002 (folding a year later, however, as a result of declining sales). It's also one of only a few beer brands that still uses the swing-top bottle cap. "You can find some European beers with a swing-top cap, but nobody exports them because they're too expensive," says Schmid. And while Waldock says not all of the choices the brand has made over the years (like keeping the costly cap) have been popular with the industry, they have, however, contributed to Grolsch's individual expression.
There's only so many European imports that retailers want to stock and that people will want to try, Schmid says, "so we need a unique story to show how different we are from others. We're authentic and what we do, when we have artists help create our creative, helps us stand out in a sea of sameness.
"The strategy we've taken is a bit more unconventional, creative and original, while at the same time maintaining the tradition that people expect from a European import and doing it with an audience that appreciates it."
Grolsch's "cheersch" worthy campaign
Sean Connery would've made a great spokesperson for Grolsch back in 2005. That was the year the beer came out with its very first Canadian campaign that played with the "-sch" in its name (and made drinkers reading the ads aloud sound arguably like the Scottish actor).
Produced by DS+P (then Doug Agency) after more than a decade of no advertising (with the brand having relied mostly on word-of-mouth), the ads included taglines like "Take it easchy," "Cheersch," "Thirschty" and "Happy Holidaysch" (with the latter adorning posters during the festive months). The creative could be seen on almost every outdoor surface, from TSAs to billboards to wild postings near Beer Stores, LCBOs and restaurants. It also looked to its iconic swing-top bottle, using the "popping" sound of the cap in regional radio ads.
The idea was to create a recognizable identity unique to Grolsch, as well as bring sociability and approachability to the brand, which it did, leading to a substantial increase in sales and a Bronze CASSIES award along the way. While it had been losing market share to better-known brands like Stella Artois and Heineken in 2004, the "It Could Only be Grolsch" campaign helped the brand reverse the decline in share to grow by 0.5%.
A history lesson on independent thinking
The hair on Peter Cuyper's skin probably stood on end the minute he added a second hop to his brew. By adding one hop for taste and another for aroma, the brewmaster had defied 100-year-old beer brewing traditions.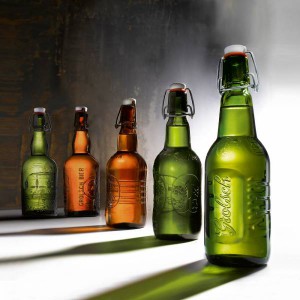 It was the year 1676, a time when the first fossilized bone was discovered in England, a war between colonists and Native Americans was underway and blending multiple hops in the beer brewing process was unthought-of. Some say Cuyper did it for love, as Grolsch founder Willem Neerfeldt promised his daughter's hand in marriage if he could brew a perfectly balanced lager (he got the girl in the end). But for whatever reason, his stroke of genius made an impact, leading many brewers to adopt his method, which is still used today.

And so goes the story of Grolsch, a brand that has made many interesting choices over its 400-year history.

For example, in 1897, when almost every other beer had retired the swing-cap in favour of the more cost-effective cork and crown caps, then-brewmaster Theo de Groen decided to reintroduce the "clip and clamp" caps. He believed "a special beer deserves a special kind of bottle," and ever since then, it's helped differentiate Grolsch and position it as an unconventional, creative brand. In fact, the packaging has become so iconically Grolsch that Google searches of "swing-top caps" yield results referring to them as "Grolsch-style bottles."

And back in 1918, when raw materials for beer production were scarce, Grolsch literally made lemonade out of lemons. It did the unthinkable and launched lemonade brand Groli, which was profitable until its factory burned down in 1972 and the brand decided to put all its focus back on beer. And interestingly, it was also the first beer brand to advertise on television in Holland in the late '50s.