Heart & Stroke acts FAST
The organization educates Canadians with an interactive video that puts you in the shoes of a stroke sufferer and his family.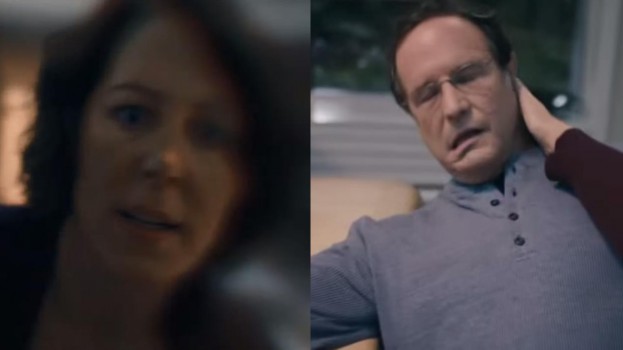 The Heart & Stroke Foundation is hoping to educate Canadians about the signs of a stroke by giving them a way to experience it for themselves and, hopefully, keep them in mind should an emergency arise.
Launching last week for Stroke Awareness Month, users can go to a site created by Ogilvy Toronto and watch a video depicting a man having a stroke, from the moment before it happens to waking up in the hospital. What's more, by hitting a key on the keyboard, they can switch from the point of view of the victim to that of his loved ones, learning what a stroke looks like from both perspectives.
This is an interactive version of two videos Ogilvy produced for the foundation earlier this year and part of its decade-long efforts to educate and build awareness around the signs of a stroke. Those efforts are now centred around "FAST," an acronym the witness in the video goes through standing for Face (Is it drooping?), Arms (Can they both be raised?), Speech (Is it slurred or jumbled?) and Time (Call 911 right away). While Heart & Stroke is looking to find ways to continue and build upon the campaign, having an online resource gives its message a permanent, year-round home.
"TV launched earlier to create awareness, but the ultimate articulation of our mission to teach Canadians the signs and save lives is the interactive online experience," says Jamie Marcovitch, group CD at Ogilvy. "Seeing both perspectives and changing between the two gives us a better chance at ensuring more Canadians internalize the signs, and in the end, this will save more lives."
Internalizing the message of the video is incredibly important as Stephanie Cox, director of marketing strategy and digital at the Heart & Stroke Foundation, says when the organization is in market with advertising or PSAs, more people recognize the signs of stroke and it sees an increase in the number of people brought into emergency rooms for treatment. By making the video interactive, she says it helps makes it more memorable and top-of-mind for Canadians year-round.
"If we could, we would love to be out there all the time with this messaging, because every nine minutes someone has a stroke, and it's the number three cause of death in Canada, and you want to be there in the right moment so people are prepared in that state of emergency," Cox says. "We've always known education is critical – it's about how you improve on how you educate so it sticks with people, instead of looking for ways to fund a year-round campaign and continuously update your creative."
Part of that education is also making its messaging simpler. FAST is now a part of best practices for stroke experts globally, and Cox says it has helped simplify the organization's message by getting the number of signs of a stroke from five down to three in an easy-to-remember acronym that emphasizes how time is of the essence, something she says may not have come across in past work. She adds that it also does more to emphasize the witness' role, since one of the "cruel ironies" of a stroke is it often takes away a victim's ability to take action for themselves, and strokes may be more likely than some might believe.
"We were also deliberate in choosing someone in the early 50s, because a lot of people feel this is an older person's problem," Cox adds. "Prevalence is higher in people above 70, but it is present and rising in other demographics as well."