Sid Lee adds a pair of CDs
Kelsey Horne and Alexis Bronstorph join the agency's Toronto office following a series of business wins in the spring.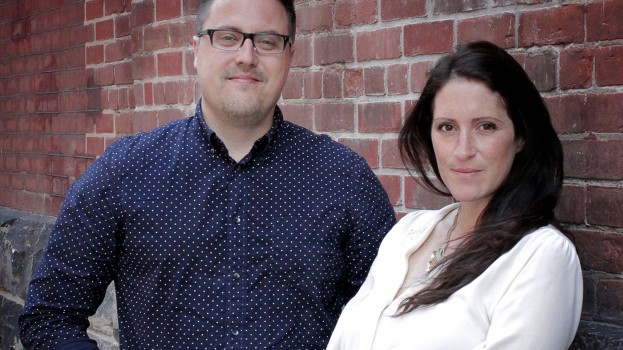 Sid Lee is not stopping to take a breather following the news it had been acquired by agency collective Kyu, announcing yesterday that it had hired Alexis Bronstorph (pictured right) and Kelsey Horne (pictured left) as creative directors at its Toronto office.

The pair joins after long tenures at Taxi, where they were most recently associate creative directors at Taxi 2, working with clients ranging from Tim Hortons to Kraft Canada (including the company's MiO brand). Horne had been with Taxi since 2008 (where he was hired after a six year stint as a art director at MacLaren McCann), taking a post at Taxi's Amsterdam office in 2012 before returning to join Taxi 2 in 2013. Bronstorph re-joined Taxi 2 in 2011 after about a year at Juniper Park, where she went after five years with Taxi.

At their new agency, Bronstorph and Horne will be working across all clients, reporting in to ECDs Jeffrey Da Silva and Tom Koukodimos. Both positions are ones created for the pair, and Da Silva said in an email that the hires came as a result of growing business for the agency.

Sid Lee has had a number a new business wins this year, including Subway, the Italian Trade Commission and Club Med in the spring. The agency capped off the series of wins by hiring Christian Quenneville as VP of business development. And in March, it officially launched Sid Lee Labs, its user experience and digital innovation division.