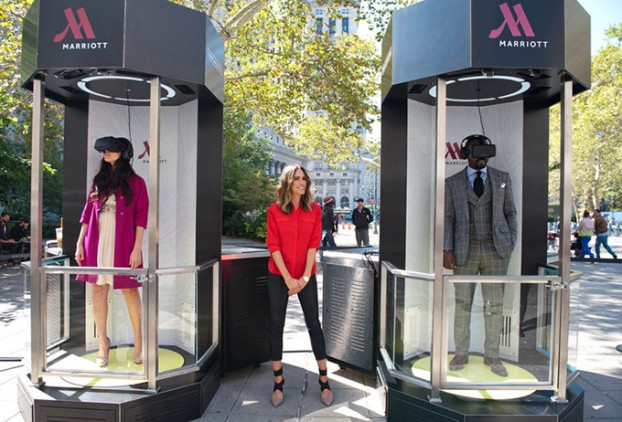 This story appears in the September 2015 issue of strategy. 
Biometrics, mind control and teleportation – these are a few of science fiction's favourite things. But we've got news for you. They're no longer tropes seen in over-the-top films or futuristic novels. Tech companies, and even brands, are bringing to life the ability to pay with your eyes, be in more than one place at a time and control the world around you with your mind. Here's a guide to the recent tech advancements and how some brands are jumping on board.
Mind control: The BBC's thought-powered remote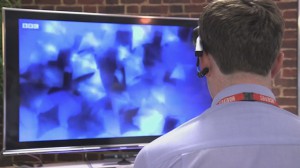 It's not in market just yet, but the BBC is taking steps toward creating "Mind Control TV" remote technology that will let viewers select and watch programs just by thinking about it.
The broadcaster is working with UX studio This Place (which has recently been making waves with its MindRDR app, which connects with Google Glass to allow people to control the device using their mind) to create a prototype EEG headset for viewers.
It's meant to work with the BBC's iPlayer, and during recent trials, 10 of the broadcaster's staffers experimented with the technology by concentrating on which TV shows to watch through the iPlayer, with the headset translating their brains' electrical activity into actionable data.
Teleportation (almost)
Beam me up, Marriott Hotels!
Humans can't physically teleport from one place to another (at least not yet) – science hasn't quite caught up to the possibility of moving through space and time. But this didn't stop Marriott Hotels from trying. Last year, the brand designed "The Teleporter" and virtually transported Americans in eight cities to places like Hawaii and London.
The brand created a vision of the future of travel, without having to break the laws of science. It used 3D, 360-degree live-action video, and mixed it with photoreal CGI and 4D elements such as heat, wind and mist to show users destinations around the world, as well as what Marriott Hotels of the future might look like.
The phone-like booths (developed with the help of video effects and creative content studio Framestore, as well as experiential marketing agency Relevent) delivered "sensory inputs" to almost every single part of the human body. When inside, a person could feel the sun on their face, the sea spray on their skin, the wind in their hair, the ground rumbling beneath their feet and the smell of somewhere new. The idea was to make people question whether, when every sense is telling you that you're travelling, are you?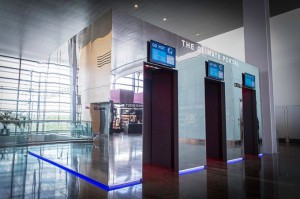 Feel your destination at Arlanda Airport
You read news reports about the extreme heat in Dubai or the frigid cold in Northern Canada, but nothing beats being able to physically feel the climate in far-off places. And now you can, without actually being there — if you happen to be in the Stockholm Arlanda Airport until the end of August.
Working with Sweden-based agency Åkestam Holst, the airport is using wind and temperature simulations, as well as audio-visual installations, to give travellers a preview of their destination just by stepping through a door.
The Swedish airport and agency engineered a "Climate Portal," where a person need not get on a plane to feel the heat of a desert, the cold of a snow-covered mountain or experience a city's vibrant lights. Three large chambers act as direct links to the world and are hooked up to online weather stations in several different countries. The data from the weather stations is then translated directly to the portals and simulated in real-time.
Biometrics
Astonishingly, the two most popular passwords last year were "123456″ and "password" (you'll be pleased to know "iloveyou" dropped off the top 20 list, compiled by security company SplashData). But wait, it gets worse. Around 99% of the world's passwords are among the top 10,000.
With increased concern over privacy issues these days, is it time we kill the password? PayPal's head of global developer advocacy, Jonathan LeBlanc, has been hinting at a future without passwords while speaking at tech conferences around the U.S. and Europe. He's pointing to biometrics providing an answer to humanity's identification woes, painting a picture of a world where we can one day ingest or inject devices to be used in place of cumbersome codes. LeBlanc told the Wall Street Journal his company has been working with developers and specialists in vein and heartbeat recognition technologies to create futuristic ways to allow "natural body identification."
While we're still a ways away from computer chip tattoos and ingestible devices, the numbers behind biometric technology back PayPal's and other companies' (such as Apple and Samsung with their smartphone fingerprinting technologies) interest in the space. By 2020, Grand View Research expects the global biometrics technology market to reach a staggering US$24.59 billion. Cue the eager startups attempting to get a piece of the pie with devices that use human body systems, from the eyes to the heart and even a person's face, to make payments, access information and even personalize the shopping experience. Check out a few examples below.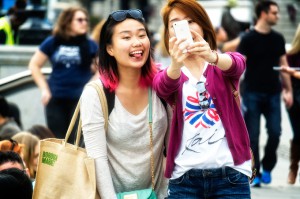 Smile to Pay by Alibaba
Just before leaving the stage after his keynote speech at the CeBit conference in Hannover, Germany earlier this year, Alibaba founder Jack Ma teased at his company's latest invention, Smile to Pay. The Chinese e-commerce giant is experimenting with a facial-recognition technology that allows smartphone users to take a photo of themselves before checkout to confirm their identity and make a purchase online. (A couple of months later, MasterCard announced it too is looking to launch an app that allows people to pay by selfie.)
Biyo's vein pattern reader
As revolutionary as fingerprint technology may be, the truth is a person's thumb impression can be lifted from most surfaces. But Biyo, a U.S.-based startup, has taken the next step in handprint identification and combined it with vein patterns. It uses infrared light to capture these patterns on a person's palm, with the technology also able to track flowing blood. So even if someone were to chop a person's hand off and sneak it into a store, the company says it wouldn't work at the checkout due to the lack of blood flow in the severed hand, naturally.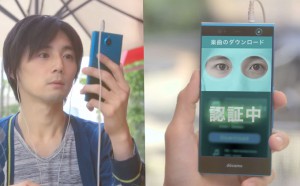 Docomo and Fujitsu's iris scanner
If ever there was a technology from the film Minority Report that viewers would most like to see in real life, eye scanning would probably be it. And this summer, Japanese mobile phone operator NTT Docomo and technology company Fujitsu made some wishful thinkers happy, developing and releasing the first-ever smartphone that can scan its owner's iris to unlock the device and make purchases – much like Apple Pay, which uses fingerprints, but with a less likely chance of a person's "eyeprint" being stolen by fraudsters.