Activia Challenge goes social
Danone asks consumers to check in with their yogurt habits as it looks to stand out in a crowded market.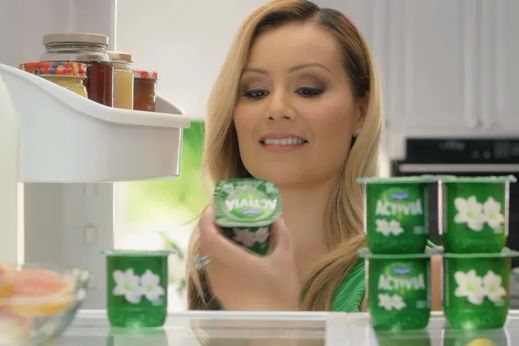 Now that the BBQs and patios of summer are sadly in the rear-view mirror, Danone is aiming to reach Canadians looking to start fall on a healthy track, with an awareness campaign that leverages spokespeople in English and French Canada.
With creative from Saint-Jacques Vallée Y&R and media from Carat, the brand is bringing back its Activia Challenge campaign. The difference between this edition and the one in the spring is that its newly signed brand ambassadors will be present across the multi-channel campaign, says Julie Bernier, media supervisor at Carat. In English Canada the brand is working with The Social co-host Melissa Grelo, and in French Canada it's working with personality Patricia Paquin.

The Activia Challenge asks Canadians to eat two Activia yogurts a day for one month, logging in to the website daily for a chance to win prizes, including a blender, gift cards, movies and books.
Different consumer behaviour for the female 35-to-54 market in English and French Canada means the brand is activating in different ways for each market.
In English Canada, the campaign is being activated through spots during The Social and online through the show's website, Facebook and Twitter.
Because the Quebec audience spends more time outside of TV and digital there is a slightly different strategy for that market, says Bernier. Partnering with TVA, activations include an Activia green takeover of the cover of Moi et Cie, as well as spots with Paquin on TV and online.
Bernier says the brand chose to work with Grelo and Paquin because of their affinity with the target and social media presence.
 From Media in Canada