NY Ad Week: Leo Burnett #winsbig at MIXX awards
YouTube's CEO cites "#LikeAGirl" as a prime example of the site's video evolution.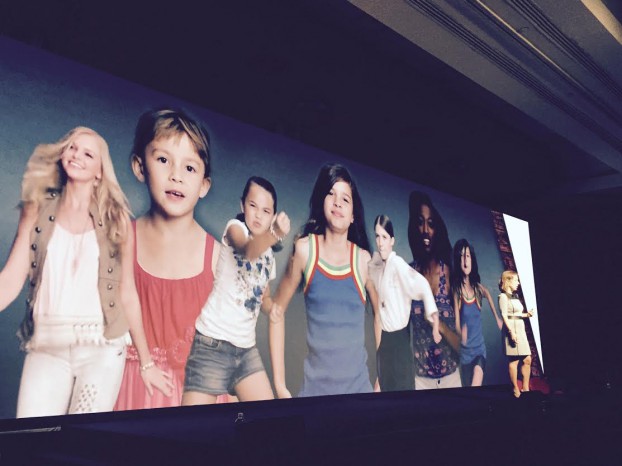 Pictured: YouTube CEO Susan Wojcicki in her presentation on the evolution of video on the site.

In the grand finale of the Interactive Advertising Bureau's annual MIXX event, Canada had two campaigns that each took home three trophies for the world's best groundbreaking creativity and technical innovation in digital marketing – Ikea's "#ShareTheBathroom" and Always'"#LikeAGirl."

Apparently, hashtags are still a good thing.

Procter & Gamble's Always brand's "#LikeAGirl" film out of Leo Burnett Toronto, Chicago and London, along with Starcom MediaVest Group, took Gold in Branded Content, Silver in Public Service/Brand Citizenship and Silver in Cross-Media Integration.

Ikea Canada and Jungle Media, meanwhile, took a Gold MIXX award in Innovative Use of Creative Optimization Ad Technology, a Silver in Location-Based Advertising and a Bronze in Data-inspired Creative for #ShareTheBathroom," which is also a Leo Burnett campaign. For "Share the Bathroom" Jungle Media developed tech that lets a visitor to Ikea.ca create a display banner with a personal message, like "Jenny, we could use new towels." The household IP address was then tracked and the ad delivered to sites visited on that IP address (hopefully triggering some new towel purchases).

Best-in-Show went to the ALS Association for "The ALS Ice Bucket Challenge."

Both "Ice Bucket" and "#LikeAGirl" were singled out earlier yesterday from the main stage by YouTube CEO Susan Wojcicki in her presentation on the evolution of video on the site. She said that when she talks to CMOs, they always ask her what works best on YouTube, so her team looked back over the last 10 years to discover the secret sauce (beyond cats).

Lesson number one was to build for the medium. Nike's "Touch of Gold" video, the first thing on YouTube to hit a million views (four months in), was three minutes and 44 seconds and did not look like a commercial.

So the early learning was that ads that have no time limits and lead to conversation are the grail. And now, four out of the top 10 trending videos were ads last year. "Advertising has been associated with objectification and commercialization, but our audience rewards brands that tap into pop culture or drive it forward," Wojcicki said.

She cites "#LikeAGirl" and its empowerment mission as a prime example of getting people talking and making a real change in the world. "They redefined a phrase from something weak and comical to something strong and amazing," she said. "The ad started as a three minute-long video on YouTube and when they saw how it resonated, they showed it [during] the Super Bowl."

Wendy Clark, president, sparkling brands and strategic marketing, Coca-Cola North America, who was also speaking on the role of YouTube, added that "The goal isn't more, it's more good. It turns one night into a three-week event."

She added that YouTube can help brands experiment and encouraged the audience to "be unabashedly ambitious about your brand."

It seems Canada has that covered. And more toys are coming soon to the mobile tool box, like full support for 360-degree videos in 3D, and new format shopping ads that can automatically pop up wherever your brand is on YouTube (advertisers will pay only for the clicks).

So, something for the creatives to play with, and something to make the ROI folks happy.