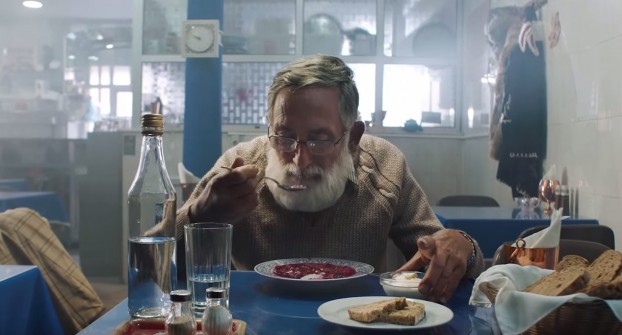 Campbell's is hoping to foster a sense of belonging and be the champion for bringing people together with its new campaign launched this week.
"We All Soup," a masterbrand campaign by Taxi for Campbell Canada's soup portfolio, is centred on the idea that while there are many differences among the seven billion people in the world, soup is a constant.
The campaign includes a video spot, running on TV and online, that shows how – and what – people around the world eat, highlighting that soup is a constant across cultures and that "we're all made of the same ingredients."
"We don't all pizza, we don't all sushi, but in every culture there is [soup] and it's pretty universal," says Melissa Mendoza, senior brand manager, retail marketing at Campbell Canada.
Though the campaign's main video spot takes a masterbrand approach for all of Campbell's soups, its new "soup kits" and its broth business are key priorities, she notes.
"We really needed to reposition our brand to be more relevant and engaging," she says. "Essentially, our main objective is to grow share of total soup occasions and ultimately attract the next generation of soup consumers, which are millennials."
Being more culturally relevant and engaging with a younger demographic on an emotional level was also a priority with the brand's "#theMotherhood" campaign (launched for Mother's Day and running in the summer). That campaign, led by Toronto's Gravity Partners, used social media to help moms say thanks to the people who help them raise their kids, along with sharing three unique stories of motherhood with a video campaign.
The campaign will run through November and will include broadcast, digital and social media, with OMD handling media and Gravity Partners on social.