Campbell's relaunches Healthy Request
A new campaign for the line of soups is part of the CPG co's overall plan to be more transparent.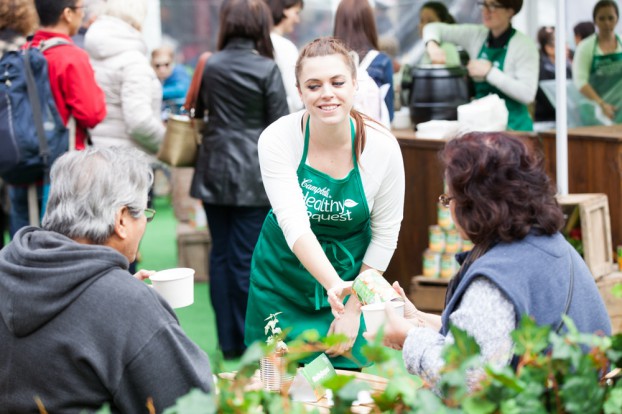 Campbell Company of Canada has relaunched its Healthy Request line of soups with new flavours and a new campaign centred on a brand promise to never have preservatives.

The Healthy Request brand has been around for about 20 years but previously had more of a heart-health focus, says Benjamin Gordon, brand manager, premium portfolio at Campbell Soup Company.

Consumer research showed that other things – such as more vegetables and fibre, as well as no artificial preservatives – were more important to Canadians than the healthy heart promise alone, he says. "We know that Canadians are more and more conscious of what they're putting into their bodies and this was our attempt to deliver on that," he adds, noting that the relaunch is about getting Canadians to think about soup from a can as a healthy option.

The relaunched line of six soups includes two new gluten-free options, and four of the flavours tout things like having a full-serving of vegetables per 250ml can. "Healthy Request is really the first gateway into a more transparent Campbell's," he adds. This past summer, the company announced plans to remove artificial colours and flavours from nearly all of its products by the end of 2018, along with getting rid of high fructose corn syrup in new products and some existing products.

"Nutrition has been on the label for years, but now we're putting forth more detail on where we're locally-sourcing ingredients, the process that goes into creating various varieties and that's really shining through in the marketing materials we're putting out."

Along with including more of that kind of information on the Healthy Request landing website, in November, Campbell's will also launch WhatsInMyFood.ca. The site's U.S. counterpart, for example, includes sections on gluten-free products, Halal-certified soups, reducing sodium, weight management and vegetables and whole grains.

Working with Taxi on digital and social (with some social also handled in-house), and Commotion on PR, Campbell's will also be seeding new videos online in the coming weeks, centred on the natural ingredients in the Healthy Request line. OMD and Exchange Lab handled the media buy.

The campaign around Healthy Request will also be more conversational, with a community manager responding to questions and feedback from consumers through a Facebook app and including social media aggregation on the site, a first for Campbell's in Canada.

"PR has been really important for us in this campaign because we really wanted to get our consumers trying the food live, and [then] giving us live feedback," Gordon adds. Along with a video of a plant tour with key influencers, Campbell's has held other events to get testimonials from consumers, such as a pop-up soup café at Toronto's Yonge-Dundas Square last week (pictured above).