Rogers, Fox team up on Peanuts promotion
The telco is using the movie partnership to promote one of its mobile phone plans.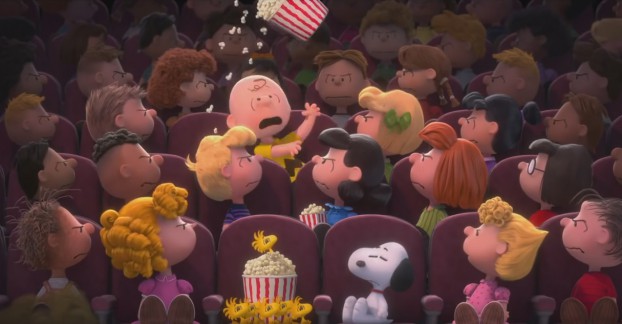 Will Charlie Brown finally muster the courage to meet the red-headed love of his life? Will his motley baseball crew get their act together?
These pressing questions and surely many more may be answered when The Peanuts Movie hits the big screen on Nov. 6. And in a bid to both promote the film and entice new customers to Rogers' mobile fold, the telco has partnered with 20th Century Fox Canada for a co-branded, multiplatform promotional campaign starting Friday.
The core of the campaign is a promotional deal from Rogers – customers who purchase a new phone and lock into a two-year Share+ plan will receive a $15 Peanuts-branded card for a Cineplex theatre near them.
The activation is part of a multi-platform national campaign, with creative developed in partnership between Fox Studios and Rogers Media, and media by Zenith Optimedia.
Between Oct. 23 and Nov. 8, sign toppers with Peanuts creative will be positioned at 246 Rogers retail outlets with TV screens inside playing a 30-second co-branded spot. That spot can also be viewed on video walls in 12 of Rogers' major locations. 

The in-store element will be focused in the Greater Toronto Area, Vancouver, Calgary and Edmonton. In the GTA, the outlets include stores that see the most foot traffic, including the Eaton Centre, Yorkdale Shopping Centre and Square One. 

The co-branded partnership is rooted in the family nature of the film, which matched well with Roger's targeting of the parent, teen and child market, says Ivan Lee, senior account executive at Zenith Optimedia. "It's a new opportunity for us and Rogers had never done a cross-promotion with a movie before."

The scale and extent of the partnership between Rogers and Zenith Optimedia is the first-of-its-kind. It is also the first time that Rogers has used its locations to promote a film.

In addition to the in-store activation, the partnership with Rogers includes a TV spot that will run nationally on conventional Rogers stations, as well as specialty channels and during key sports programming.

The campaign's digital strategy includes mobile ads geo-fenced around Rogers stores and Cineplex locations. Each of those ads leads to a full movie trailer. There will also be placements on Rogers website, ad placements in its email newsletter and social media promotion through Rogers' Facebook and Twitter accounts.

From Media in Canada