Campaign of the Year: SickKids' Better Tomorrows
J. Walter Thompson's work that showed a day in the lives of hospital patients was the top-scored campaign by the AOY judges.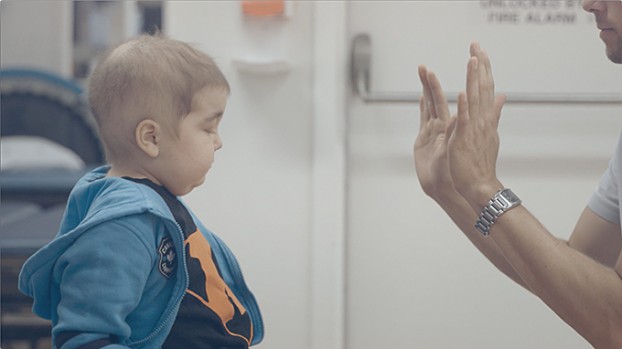 Like many charitable organizations, SickKids Foundation can be overlooked during the holiday season. People are thinking about gifts and loved ones, and they're not necessarily thinking about the life-and-death battles that are being waged at The Hospital for Sick Children.

With "Better Tomorrows," the foundation's former agency J. Walter Thompson helped show the world what patients (and staff) were dealing with on a daily basis, and challenged people to make the hospitalized kids' tomorrows much better than what they were going through that day.

Lori Davison, VP brand strategy and communications, and her SickKids Foundation team worked with the JWT team, led by Brent Choi and ECD Ryan Spelliscy, to document a personal story each day for a total of 45 stories in 45 days. It ran a new commercial every day to remind people what was happening in the hospital. As viewers watched on television or online on Nov. 10, for example, they learned how Taylum, a two-year-old boy, was in need of a kidney transplant. Or, on Dec. 4, they learned how 12-year-old Wahaab was in a nine-hour surgery to remove his colon cancer.

The agency also ran print ads in local and national newspapers, developed a website to house all of the daily content and gave updates when they happened. It also ran ads in cinema before movies.

"Better Tomorrows" achieved a one-month donation record of $37 million in December 2014 (23% higher than the previous record) and research showed the campaign drove a 13% propensity to donate. The videos garnered more than 560,000 views on YouTube, 8,000 new Facebook followers (an increase of 7%) and 1.3 million website page views.

The campaign won a Silver Lion at Cannes, a White Pencil from D&AD, as well as an AToMiC Grand Prix, among other awards. It takes home Campaign of the Year after receiving the highest score of any individual campaign judged by the AOY jury.