Who took home an Epica Award?
Check out which agencies represented Canada this year.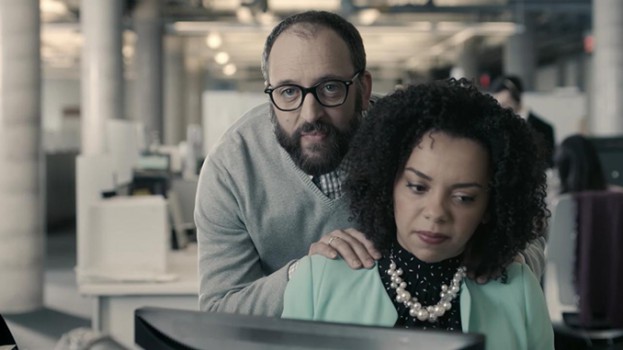 Four Canadian agencies represented the country at this year's Epica Awards.

The Epicas are judged by a 53-person jury made up of senior editorial staff from publications covering the marketing and creative industries in countries around the globe, including strategy. The Epicas have been announcing the Gold winners as they've been decided on social media all week, with Grand Prix winners announced at a gala in Berlin yesterday.

Leo Burnett Toronto, Zulu Alpha Kilo and Rethink each took home a Gold. Leo won its Film Gold in the Public Service category for its "#WhoWillYouHelp" anti-assault campaign for the Ontario Government, Zulu won Film Gold in Non-Alcoholic Drinks for its "Confession" spot for Nestea, and Rethink won Gold in Virtual Reality for its oil spill simulation activation for The Dogwood Initiative.

Leo also won three Silvers, two of which were for "Unstoppable," its follow up to "#LikeAGirl" for Always (it won in Health, Beauty, Cosmetics & Toiletries and Online & Viral Films). and "Humans for Humans" for Raising the Roof won in Public Interest.

Zulu also took home a Silver and two Bronzes. Its Silver came in Public Interest & Safety for the Participaction "Make Room For Play" campaign. The Bronze wins came in Financial Services for the "Mistletoe" ad in last year's winter campaign for Interac and in Online & Viral Films for the "Tight Parking" video for Audi.

In addition to its gold win, Rethink won Silver in Radio Advertising for its "The Pledge" sport for the Canadian Men's Health Foundation.

BBDO Toronto also represented Canada with Silver and Bronze wins for its work with PepsiCo. The agency won Silver in the Mobile Games category for its "Hold Out" campaign for Doritos and in Non-Alcoholic Drinks for the "Photobomb" print ad in its "#pepsimoji" campaign.

BBDO Toronto's wins contributed to a total of 43 awards for the agency network, which was awarded Network of the Year. Agency of the Year honours went to AdamandeveDDB for the second year in a row, with 14 awards, including a Grand Prix and four Golds. With 51 awards, the U.K. topped country rankings.