Zulu's new content-creating creatives
ACDs Catherine Allen and Ian Simpson have left Ogilvy to begin work at their new shop this week.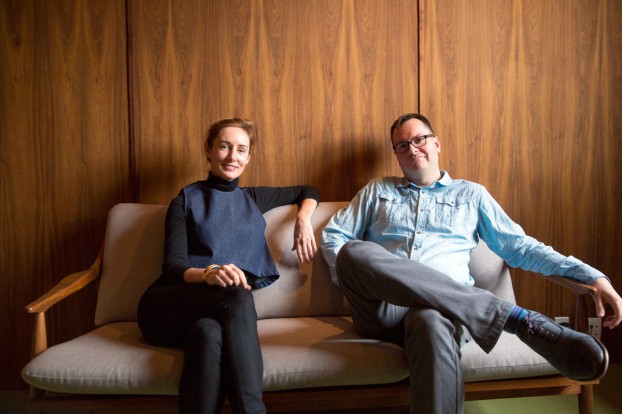 They made a film together for Kokanee while at Grip a few years back, and now Zulu Alpha Kilo is hoping its newly-hired ACDs Catherine Allen and Ian Simpson will bring some of that auteur mindset to its own office.

The Toronto shop hired Simpson and Allen this week, partly because of the role they played in creating the Cannes Lions-winning The Movie Out Here, as well as the more recent "Respect the Bean" campaign, which they produced for Nabob while at Ogilvy, according to a release from Zulu this morning.

Their branded content portfolio is what motivated the agency to hire the two ACDs (of which Simpson has a copywriting background, and Allen has art directing). As for the creative duo, they were lured by the content direction in which the shop is going, with its production division Zulubot taking on more branded content projects, which they will now be focused on (across all of Zulu's major accounts), Zak Mroueh, CCO and founder, explained in an email.

"Ian and Catherine have a wealth of CPG experience," added Mroueh in this morning's press release. "It's a category Zulu is heavily pursuing. They will play a huge role with current and future clients. Their branded content experience was a huge draw for us as we continue to build Zulubot's reputation."

The duo make Zulu's eighth and ninth key hire this year. They've brought on seven other notable creatives and strategists in 2015, beginning with ECD Allen Oke (who came from TBWA), as well as ACDs Noel Fenn, Andrew Caie (both previously at Leo Burnett) and Gail Pak (from Lowe Roche). Former TBWA creatives Nick Doerr and Guilherme Bermejo were also hired on from TBWA, and just two weeks ago, the shop set up its first-ever chief strategy officer role, inviting former Leo Burnetter Heidi Philip to take the reigns.