Shopper Innovation Awards shortlist revealed
Labatt gets the most nods for its campaigns by UM and Hunter Straker.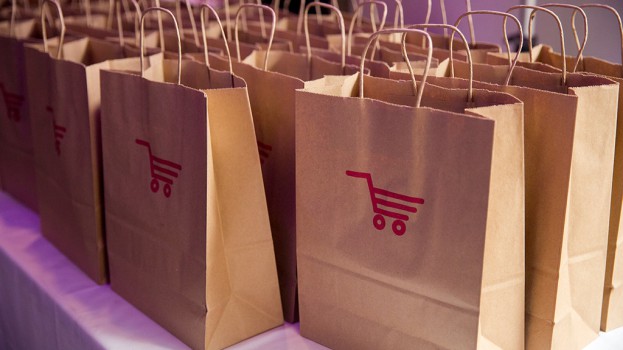 We're getting close to celebrating the best work in shopper marketing at the annual Shopper Innovation Awards.
Ahead of the 2016 awards, taking place April 19 at the Arcadian Court in Toronto, here's a look at the campaigns that made it onto the shortlist.
With four nods, Labatt Breweries of Canada has the most shortlisted campaigns (for Shock Top, Budweiser and Corona).
On the agency side, Hunter Straker leads the shortlist, with three Labatt campaigns getting nods (UM handled the other shortlisted campaign). Geometry Global, Lg2, J. Walter Thompson, meanwhile, have been shortlisted for two campaigns each.
This year's awards also include two new categories, "Reinvention" and "Loyalty." Be sure to read more about those new categories and check out this year's jury members here. You can also read about the 2015 winners here.
This year's full shortlist includes:
Brand:

Agropur Natrel

Campaign:

The Natrel Milk bar by java u

Agency:

lg2

Best Buy / Intel

Mars Escape

Current Studios

BMO Canada

Save. Earn. Repeat.

KBS Toronto

Boston Pizza

MyBP

ICF Olson Canada

Ferrero Canada – Nutella

Add a little joy

Noise Digital

Government of Ontario

#WhoWillYouHelp

Leo Burnett

Kimberly-Clark Canada – U by Kotex

Carmilla

Geometry Global

Labatt Breweries of Canada

Shock Top: It Speaks For Itself

UM

Labatt Breweries of Canada – Budweiser

Budweiser / Metallica

Hunter Straker

Labatt Breweries of Canada – Budweiser

Red Light Pitchers & Pints

Hunter Straker

Labatt Breweries of Canada – Corona

Summer starts with Cinco De Mayo

Hunter Straker

Leon's

#GetMoveWorthy

TAXI

Mattel Canada / Walmart

Interactive Virtual Toy Store

Brandfire Marketing Group

PepsiCo Foods Canada – Doritos Ketchup

The Hold Out

BBDO Toronto

Reviveaphone

Reviveaphone

lg2

SC Johnson

#ComeCleanWithUs

Geometry Global

Scotiabank

SCENE

Bensimon Byrne

SickKids Foundation

Better Tomorrows

J. Walter Thompson Canada

Tim Hortons

A Higher Level of Chocolaty – Creamy Chocolate Chill

J. Walter Thompson Canada

Uber

Uber Safe

Rethink
Correction: This article originally included the incorrect date for the awards.