Becel makes things simple
The Unilever brand's new experiential campaign focuses on showing that margarine's origins are as natural as butter.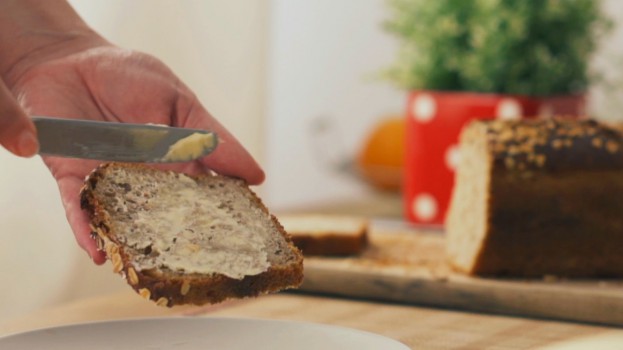 Unilever's Becel brand has revamped its key products to be free from artificial preservatives, flavours and colours, launching an explanatory campaign to help consumers view margarine as more of a natural product.

Becel began shipping the reformulated versions of its four core products (Original, Buttery Taste, Olive Oil and Vegan) in late January.

Becel has been working on making this change since 2012, says Valerie Rousseau, senior brand building manager for Becel. "Really it's in response to consumers and Canadians in general wanting to better understand what's in their product," she says.

To promote the change, Becel has launched the Blend Bar by Becel, an experiential pop-up that shows consumers essentially where certain oils come from and how margarine is made. The pop-up will be located at the Maple Leaf Square Loblaws today until March 20. Its kick off will be hosted by healthy lifestyle influencer Rose Reisman, who will act as one of the brand's "master blenders" to show how its products are created.

The Blend Bar concept originated in the Netherlands last year and was driven by the insight that people don't understand how oils are made and how they're used to produce margarine. "Butter is perceived to be more natural than margarine and people are confused about how margarine is made," says Rousseau.

Sales have shifted from margarine and toward butter in part because of the naturalness factor, she says. With this campaign, the brand is aiming to show the craftsmanship behind margarine and that the difference really comes down to butter being formulated from animal fats and margarine from vegetable fats.

The product change will be promoted heavily in store, using signage, floor decals and cart advertising, handled by Ariad Communications.

The brand also worked with celebrity chef Graham Elliot on two exclusive recipes using Becel products, being shared on its website.

During the Blend Bar experience, Becel will be filming four 15-second vignettes with TV host Cheryl Hickey, to be aired on Shaw Media properties, as digital pre-roll, and on social media. It will also be leveraging consumer reactions to the revamped products on social media.

Beginning mid-month, Becel will also be promoting its new products with 30- and 15-second TV spots, created by MullenLowe London.

Becel's main consumer target is women over 50, with its media buy targeted to women over 35. The brand worked with Mindshare on media and Edelman on PR.