Smartfood's end-of-day play
The PepsiCo brand revamps its packaging and launches its first major campaign.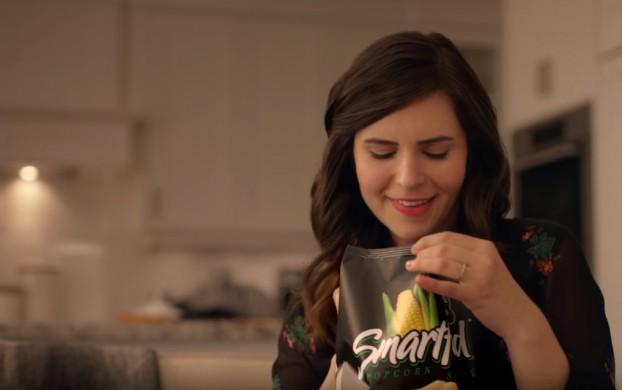 PepsiCo is positioning its Smartfood brand as the highlight of the evening for consumers, with a new campaign showing the snack as a good way to cap off the day.
The brand's revamped, more matte packaging hit shelves last month, and uses the signature black that Smartfood has become known for through its top-selling white cheddar flavour.
Smartfood had reached a point in its growth that it was time to create a more holistic look and feel from media to shelf by launching a campaign to support the brand, says Shereen Yasseen, director of marketing for growth brands and new business at PepsiCo Foods Canada.

The brand was selling well, and changing the packaging could be seen as risky by some, but the new look tested better than the previous one with consumers, she says. "In my mind, packaging is the best tool for you to sell the equity of your brand."

Now, Smartfood is going after its 25-to-34 target (with a focus on mothers of young children), with its "Smartfood Hits the Spot" campaign, centred on the hashtag "#SmartStash."

Its first major brand campaign here, the push includes a TV ad featuring a woman coming home before anyone else and indulging in some of the popcorn in a moment of relaxation.

The main insight behind the ides of "#SmartStash" was that when you love something, you want to hide it away for yourself, Yasseen says.

The campaign also includes digital and social media content. Later this week, it will be launching more influencer content on social media, along with asking consumers to engage by sharing how they stash their own popcorn. The hashtag is also included on Smartfood's POS materials in-store.

The brand is also doing a media tour this week with Bachelorette star Kaitlyn Bristowe.

PepsiCo worked with Match Marketing, OMD and Citizen Relations on the campaign.