Dairy Farmers make a health connection
A new campaign gives milk products' specific health benefits a close-up.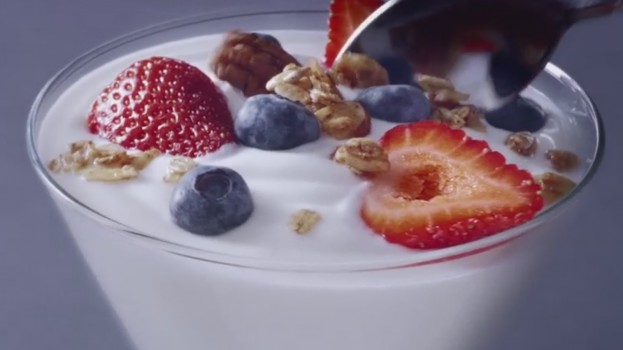 The Dairy Farmers of Canada are linking products like milk and cheese to helping combat prominent health issues with a new campaign supporting various non-profit organizations.

In a series of "mini-campaigns" by KBS Montreal, the organization gives milk, yogurt and cheese the close-up treatment in three separate 30-second TV spots, with a voiceover telling Canadians that the products they may already eat can also help raise funds to tackle heart disease, osteoporosis and colorectal cancer.

Each ad and product in the 2016 "Get Enough" campaign is tied to a particular non-profit, including the Heart and Stroke Foundation, Osteoporosis Canada and the Colorectal Cancer Association of Canada. The ads are driving Canadians to download and use the Get Enough Helper app, created by Mirum and first launched in 2014. For each day that Canadians use the app to track their dairy servings, the Dairy Farmers are donating $1 to those respective organizations, up to a maximum of $100,000 per organization.

The campaign targets women between 35 and 64. "We know from research that they are at a stage of life when they have more time to think/interest about their health and well-being, and hence are more receptive of nutrition messages," says Nathalie Savoie, assistant director, nutrition at Dairy Farmers of Canada.

Along with the TV spots, the national campaign also includes print advertising and a digital video with an animated infographic about colorectal cancer, driving consumers to download the app. Initiative handled media, with the Dairy Farmers also working with DDB Public Relations and Massy Forget Langlois Public Relations on the campaign.

The desire to stay healthy is a strong motivator of behaviour, Savoie says, which is why Dairy Farmers made it the focus of this campaign (versus other marketing programs focused more on meal ideas).

Last year's "Get Enough" campaign also focused on health benefits and dairy's role in an overall healthy diet, as research by the Dairy Farmers showed that milk consumption was declining.