AToMiC Awards: Shifting perceptions
Brands from Uber to the Liberal Party of Canada saw the need for change, and repositioned to connect with new audiences in fresh ways.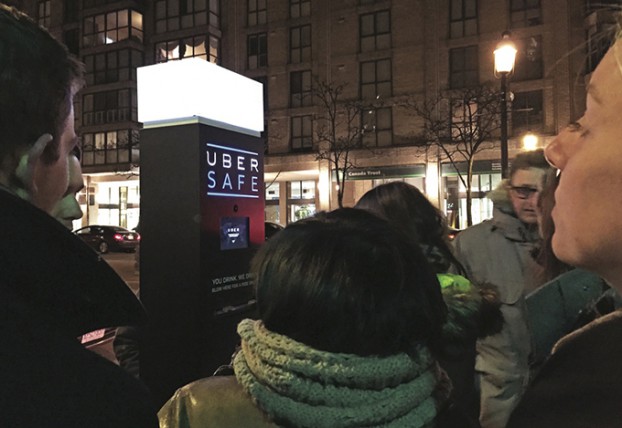 This story appears in the June 2016 issue of strategy.
For Uber, a string of bad PR and the perception of Silicon Valley arrogance had led to acrimony at city halls. For the Liberal Party of Canada, relentless negative advertising had succeeded in convincing Canadians that leader Justin Trudeau wasn't ready for the top job. Canon and the Mount Pleasant Group, meanwhile, had a generation gap and needed to make cameras and funeral plots relevant to a younger, tech-savvy audience.
They all needed to shift the conversation to change behaviours and attitudes, and were rewarded with attention, sales, public approval – even a move into the Prime Minister's Office – for doing so.
This year's AToMiC Grand Prix winner, Uber, wasn't recognized in the Shift category (which rewards brands that made significant tactical changes to their strategy or positioning) but its winning campaigns are emblematic of the transition the company has sought to make over the past couple of years. As the disruptor of an entrenched and highly regulated industry, Uber had made its share of enemies and was criticized for brashly setting up operations in cities without seeking permission. Aaron Starkman, partner and CD at Rethink, Uber's agency in Canada, says the client received more bad PR than any company he could think of.
The Silicon Valley-based ride-sharing platform, valued at more than $50 billion, started addressing its image problem in 2014, after facing pushback from governments around the world. In Canada, part of the new public affairs approach was playing up the platform's societal benefits, including the alternative it provides to would-be drunk drivers.
Rethink decided it needed to do more than come up with ads. "We're creating actions that instill belief in the consumer's mind," Rethink partner and CD Dré Labre says. "The gap between product and communication is becoming more and more narrow and it's not enough to just say you have something good – you have to do something good."
The solution was a breathalyzer kiosk that used the Uber app to call a free ride for anyone who blew over the legal limit. The custom-built device combined an alcohol sensor, an Android tablet connected to Uber's API, and disposable straws. It was rolled out near bars on St. Patrick's Day in 2015, a peak night for drunk driving.
"We didn't come at it thinking about the politics," Starkman says. "We wanted to do something that gets Uber good press and a lot of bang for their buck. They're not spending a lot of money on television commercials or outdoor print campaigns, so we needed to do something for very little money that reached a lot of eyeballs."
The Uber Safe kiosk did that, generating more than 55 million earned impressions online and a lot of positive press for a brand that wasn't used to getting it. The idea was replicated in Uber markets around the world, including Denver, Copenhagen, Hong Kong and cities in Brazil and Portugal.
The Liberal Party of Canada's product was, of course, more overtly political. On the eve of a protracted federal election campaign, where the incumbent Conservative party had the coffers to dramatically outspend its opponents, the buzz that had followed Justin Trudeau's ascendance to the Liberal leadership in 2013 had largely worn off. The Conservative playbook from the previous two campaigns appeared to be working again: brand the opponent through negative ads before the writ drops, in this case as "Just Not Ready."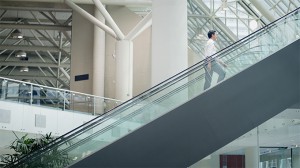 Liberal research showed Canadians liked Trudeau's message on fairness but that it wouldn't resonate until the campaign addressed concerns about his "readiness."
Bensimon Byrne's first campaign ad for the Liberals broke with the orthodoxy that politicians shouldn't repeat their opponents' attacks. Walking toward the camera, Parliament Hill in the background, Trudeau addressed the charge against him before flipping it and telling voters what he wasn't ready for, moving into his message on economic fairness. The next spot continued in this vein, with the leader walking up a descending escalator as a metaphor for the plight of Canadians.
The campaign rounded out with the targeted "Hazel" ad on seniors' issues (see p. 22) and the exultant "Rally" spot featuring footage from a campaign event in Brampton, Ont., which ran in the final week when the Liberals had surged into the lead and were polling near majority government territory. That spot ended with a single word: "Ready."
The party went from 36 seats to 184, completing the campaign shift from Trudeau as a third-party leader not ready to be PM to the come-from-behind candidate who brought the Liberals back to power.
While the Liberals relied on a positive message of "Real Change" to get a new generation of voters to the polls, Canon and funeral service provider the Mount Pleasant Group were also looking to shift their businesses to connect with young people.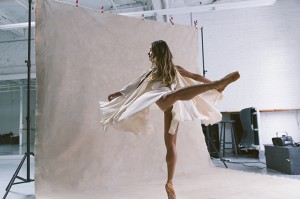 For Canon, the exploding popularity of photography, generated by social media, also meant more competition: cameras are now ubiquitous, stored in the smartphones in most people's pockets. The brand had relied on an older audience interested in traditional photography, reaching them in traditional ways. It had to not only adapt its message to a younger audience but relinquish some control of that message.
Canon did this by partnering with Free, a content studio focused on millennials, to create a platform called The Creator Class. The YouTube- and Instagram-centred campaign, which targeted 14- to 34-year-olds, covered music, art and style with content ranging from profiles and mini-documentaries about creators to how-to guides for Canon products. The latter videos focused on integrating cameras with mobile devices: using a smartphone as a remote for a DSLR, or transferring photos to a smartphone and social networks. All the videos were shot with Canon products.
The campaign led to 185 million impressions, with 6.8 million video views and 180,000 hours watched. Millennial purchase intent jumped from 31% to 53%.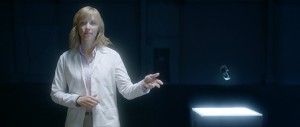 The Mount Pleasant Group, like Canon, needed to reach millennials, a generation known for its struggle with grown-up matters. So how do you get them to ponder their own mortality in a way as immediate as funeral pre-planning? Hook them with a spoof video featuring wearable tech, of course.
The campaign by Union introduced the Quitbit, a watch measuring how long its wearer has to live. The product had its own landing page as well as native ads promoting it as real on sites such as Reddit. It served to remind young people that death can't be predicted, beginning a conversation about funeral pre-planning with a generation that wasn't otherwise having it.
Mount Pleasant group saw a 200% increase in website visitors, and the campaign generated more than 214 million PR impressions.
The hardware
Uber "Uber Safe" Rethink Grand Prix, Gold Tech Breakthrough, Gold AToMiC Idea, Bronze Best Digital Engagement
The Liberal Party of Canada "2015 Election Campaign" Bensimon Byrne Gold AToMiC Shift
Canon Canada "#TheCreatorClass" Free Agency Gold AToMiC Shift
Mount Pleasant Group "Quitbit" Union Advertising Canada Silver AToMiC Shift, Silver Best Niche Targeting