Uncle Ben's creates healthy competition
The brand is promoting its new Rice & Grains line by getting popular food trucks to go head-to-head.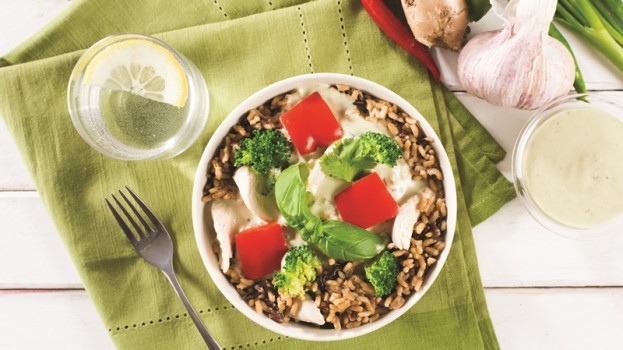 Uncle Ben's is capitalizing on consumers' love of food trucks in a new campaign promoting its Rice & Grains product line.

Consumers want healthy options and are interested in foods like quinoa. ""We also know that consumers definitely won't sacrifice taste for that goal of having healthier meals," says Kyle Lyons, VP of marketing at Mars Canada. To combat that, along with the challenge consumers see in actually preparing foods like quinoa, Uncle Ben's created the Rice & Grains line, aimed at providing a healthier alternative that's still convenient and has an "empty plate guarantee" for moms, Lyons says.

The line, which includes seven flavours in both 20-minute cook and microwaveable formats, first hit stores in February.

To promote the line now, Uncle Ben's has teamed up with several popular food trucks in Montreal, Toronto and Vancouver. Each city's event  involves the trucks gathering at a central location and competing against each other with their unique recipes that use the Uncle Ben's product line. Consumers can use a "passport" for the trucks to vote on their favourite dish (they also receive coupons to drive product trial). Montreal's event took place last week, with Toronto and Vancouver's set for later this month.

The winning recipes from each city will then be featured on an Uncle Ben's food truck that will travel the country this summer, visiting key events, such as the Canadian National Exhibition, Vancouver Jazz Festival and Calgary Stampede.

"When we look at food trucks, they're kind of a shortcut for consumers for delicious food, [and they're] affordable and accessible," Lyons says. That's the same proposition Uncle Ben's is hoping to convey with the Rice & Grains line.

Rice has had strong growth over the past few years, especially in comparison to other grocery categories, he says. The growth is being driven especially by consumer demand for ingredients like brown rice and Basmati, which are combined with quinoa for the new products.

The recipes will be used as part of in-store sampling. The brand is also using in-store POS, FSIs, digital and social media to support the Rice & Grains line. Uncle Ben's worked with Fleishman Hillard on the food truck, with BBDO on digital creative, with Match Marketing on in-store, and with POS and Mediacom on media.