Cannes 2016: Canada picks up 28 shortlist nods
Five categories including Promo, Print and Glass were announced, with Canadians having a particularly strong showing in Radio and Direct.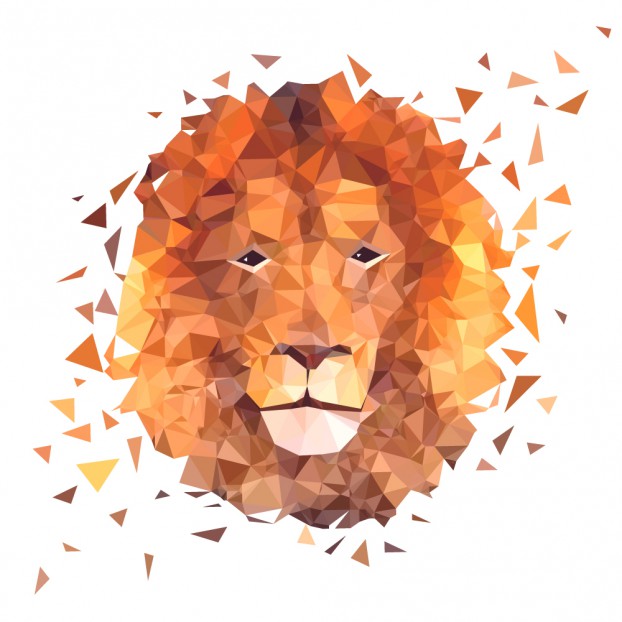 By Jennifer Horn, Harmeet Singh and Josh Kolm
UPDATE: This article has been updated to reflect Jam3′s work for MTV, which was shortlisted in the Promo & Activation category.
It was a big morning here in Cannes, with five category shortlists being announced. Canada is off to a solid start, with work being recognized in the Direct, Radio, Print & Publishing, Promo & Activation and Glass Lion categories.
Read on to see who made today's shortlists and keep checking back this week for more coverage of this year's award winners and festival.
Glass Lion (1)
Ovarian Cancer Canada "Ladyballs" Grey Canada
Fresh off a Silver win in the Health category, Grey Canada's "Ladyballs" campaign has been shortlisted for a Glass Lion, the only Canadian work among the 18 shortlisted campaigns. Created for Ovarian Cancer Canada (in its first national push) the campaign called on women to show their "ladyballs" and bring the discussion of the lesser-talked about cancer to the forefront.
Promo & Activation (6)
John St. "#CoverTheAthlete" John St.
Response / Real-time Activity
Public Sector & Awareness Messages

John St. asked the press to #CoverTheAthlete in a video that encouraged the media to put a time out on "sexist commentary and inappropriate interview questions female athletes receive today." The team sourced a handful of commentary and questions they found on the web that trivializes a woman's accomplishments, including "Give us a twirl! Tell us about your outfit," and then turned the table on them and edited a video with clips of male athletes seemingly (but not really) flabbergasted by similar statements directed at them.
The American Association of University Women (AAUW) "#TheReal10″ Rethink Toronto
Public Sector & Awareness Messages

Created for the American Association of University Women in partnership with L.A.-based agency WongDoody, the campaign flipped the idea of a woman being featured on the U.S. $10 bill (a move announced by the Treasury Agency) into a more sobering reflection on the pay gap. The shops created a social tool that let users place their own photo within the tenner, along with showing how women of various ethnicities make less than men.
McDonald's " Max 67″ Cossette
Response / Real-time Activity
Montreal Canadien fans have such a love for captain Max Pacioretty that McDonald's created a sandwich in his honour, dubbing it the Max 67 (first name and hockey jersey number). The team then filmed him going to Boston to give the sandwich to unsuspecting Bruins fans and cheekily watched as they enjoyed every bite of their rival's homage.
MTV "MTV VMAs Green Screens" MTV New York, Jam3
Media & Publications
Co-creation & User Generation Content
The campaign promoting the VMAs gave fans the ability to create user-generated content that was used in the broader integrated campaign.

Print & Publishing (5)
 Societe de l'assurance automobile du Quebec (SAAQ) "Car" "Truck" Lg2 Québec
Public Health & Safety, Public Sector & Awareness Messages (x2)
SAAQ knows how hard it can be to keep those eyes open on a late-night drive. But it's better to pull over and stop until you can, before someone else on the road does it for you. Lg2 promoted road safety in the province by focusing on driver fatigue, creating posters that showed a car and a truck being covered by the gravel road like a blanket in a bed.
Studio "Blouse"; "Sweater"; "Legging" Lg2 Québec
Clothing, Footwear & Accessories (x3)
These print ads by Lg2 for Quebec fashion retailer Studio's fall sale communicated that you should "arrive first" if you want to make sure getting that "must-have" sweater isn't a nightmare. The idea of is to show two people elegantly and simultaneously slipping an arm or leg into a piece of clothing because they both grabbed it at the same time.

Direct (8)
Raising the Roof Canada "Coming Soon" Leo Burnett Toronto
Public Sector & Awareness Messages
Use of Print or Standard Outdoor
Leo Burnett's "Coming Soon" stunt in an affluent Toronto neighbourhood duped people into believing a homeless shelter would be opening soon. After several passersby called in to a hotline to voice their concerns, a new sign emerged that said Raising the Roof didn't want a shelter there either – or anywhere for that matter.
SickKids' Foundation "Life Unpaused" Cossette
Experience Design
Low Budget Campaign
Cossette's campaign featured the stories of patients and their families, whose lives were put on hold when the child became ill. A series of videos were "paused" until the viewer donated to the organization. Only then could viewers see how those lives unfolded with the help of SickKids.
The American Association of University Women (AAUW) "#TheReal10″ Rethink, WongDoody
Public Sector & Awareness Messages
Use of Social Platforms
See description above.
Skittles "Holiday Pawn Shop" BBDO Toronto
Food & Drink
BBDO Toronto's Skittles Holiday Pawn Shop let Canadians trade in their unwanted gifts post-Christmas for some of the candy. Those who couldn't make it to the downtown Toronto pop-up could still make the trade online through a microsite.
John St. "#CovertheAthlete" John St.
Real-time Activity
See description above.
Radio (8)
Valda "Daycare" Tank
Healthcare & Pharma
Tank's spots in a national campaign for lozenge brand Valda showed how a hoarse throat can give otherwise innocuous phone calls new interpretations that are either strange or sinister, like this shortlisted one where a grandmother letting her daughter know she picked the kids up from daycare suddenly sounds like a kidnapping.
 Societe de l'assurance automobile du Quebec (SAAQ) "Movie"; "Gift" Lg2
Public Health & Safety (x2)
The two latest anti-driving and texting spots by Lg2 for SAAQ recreate a texting conversation two people might have, which is then interrupted by the person who is about to get hurt by their distracted driving.
Snickers (Mars Canada) "Hungry Reporter" BBDO Toronto
Casting & Performance
Another execution of the brand's global "You're Not You When You're Hungry" platform, a radio reporter's passive-aggressive jabs at his adult son who still lives at home get less passive as the ad goes on.
Rakuten Kobo, "The Birds" and "The River", Cossette
Home Appliances, Furnishings, Consumer Electronics & Technology (x2)
These spots for the e-reader feature voiceovers that string together titles of books one might have on their Kobo in a way that makes it sound like someone reading a passage from the book.
Toronto Speakers Academy, "Femme-A-Palooza"; "Give Him Everything" J. Walter Thompson Canada
Commercial Public Services (x2)