OLG's 'All for Here' gets more human
The third wave of the organization's ad platform aims to show its larger impact.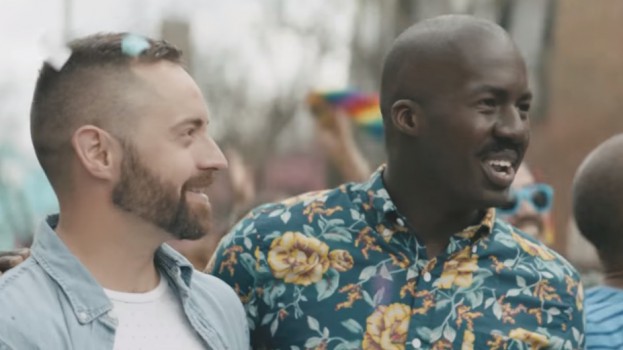 The Ontario Lottery and Gaming Corporation has launched the third wave of its "All for Here" campaign, this time focusing on the emotional impact its proceeds have in the province.

"All for Here," led by The Hive, was originally launched last year ahead of the Pan Am Games in Toronto. The idea was to remind Ontarians that all proceeds from OLG  are invested directly back into the province. A second phase, launched last winter, put the spotlight on individual festivals and events that benefit from OLG money.

So far, the "All for Here" concept has been a success for OLG, leading to a multi-year high for its brand reputation metrics and to more people re-engaging with the brand, says Jeff Corcoran, executive director, corporate marketing at OLG.

This time around, the campaign wanted to take the more emotional route, speaking to OLG's original objective of making its brand more human and relatable for people.

The new campaign, launched June 22, includes content focused on the concept of "Pride," showcasing the impact of OLG proceeds on activities including Pride weeks, gymnastics clubs and the Fergus Scottish Festival.

Those types of investments are often invisible to Ontarians, even when they interact with them regularly, which is why this phase of the campaign is centred on the pride people have around certain activities, says Simon Creet, partner and chief creative officer at The Hive.

The campaign is airing on TV, in cinema, online and on social, with PHD handing media planning and buying. At various events it sponsors, including Luminato and Pride most recently, OLG has also been activating with "All for Here gear" – T-shirts and tote bags that can be customized with specific sayings (for example, "All for Pride" or "All for the Beach").

This fall, another wave called "Courage" will air, focused on investments including community pools, ParaSport Ontario and the Sudbury Symphony Orchestra.