The right man for Reitmans
The retailer's new CMO Jonathan Levitt on data, his media background and what's next for retail.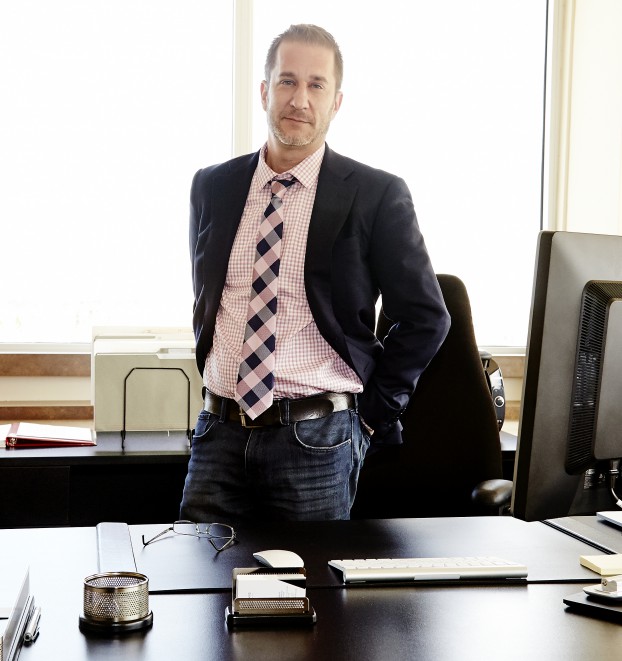 Ask his colleagues, and you'll quickly find that Jonathan Levitt is considered a textbook data-driven marketer.
"Jonathan is really great at letting the data lead," says Michael Whitehouse, a marketing strategist who spent roughly a decade working with Levitt in different roles, at both OpinionLab and iPerceptions. "I think he is always going to be biased toward what the stats and the facts are bearing out."
And as retailers are at a "critical juncture" when it comes to omnichannel, as they face more educated and fickle customers, that has a lot of value for the new Reitmans CMO, he says.
"He was born with an omnichannel head as opposed to having to develop it," says Heidi Chapnick, a consultant who contracted Levitt for work on PetSmart while he was CMO at OpinionLab.
This isn't all to say that Levitt – now responsible for overseeing marketing for banners including Reitmans, RW & Co., Hyba, Addition Elle, Penningtons and Thyme Maternity – is just some kind of numbers-loving robot. In fact, Whitehouse says one of Levitt's strongest leadership qualities is his ability to inspire his staff about the challenges ahead.
Now, Levitt is bringing that future-facinglens to Reitmans, where he says his primary focus is on customer insights, analytics and creating an omnichannel strategy.
We talked to the former Media Experts exec and Sonic Boom CMO – fresh to the newly-created role at Reitmans, which he took on in April – about why his data and media-oriented past is the right fit for the retail co.
This interview has been condensed and edited for clarity.
You have a pretty diverse background in terms of the roles you've held. How is that helping you at Reitmans?
I've always been on the agency side or on the vendor side, which is great inasmuch as you have a strategic seat at the table, but it doesn't allow you to see projects through completion holistically. And that's where for me I think this [Reitmans role] is a great fit [for me].
I was a web baby. I had a business in the late '90s that was developing first-generation websites. In fact, Reitmans was a client (so my business built the first Reitmans website). Back then, this was pre-transactional. The approach was always, how do I use digital as a way to understand as much as possible about the customer? That's really been my focus over the course of my career, whether it was in a web development capacity or whether it was in subsequent roles I held.
I'm a digital guy, digital is in my DNA. For me the experience at Media Experts was less about learning the traditional side of the business and learning how the two sides of the business come together – so no longer looking through marketing silos and marketing channels but understanding how to measure the impact of traditional and offline media when it comes to the entire marketing mix.
At Sonic Boom, our approach was really research-first. Our approach there was really to put creative aside for the moment and understand the user from a beliefs and values perspective, so how do we connect emotionally with our customers, how do we put messages to market that are going to resonate?
What benefit are those learnings to Reitmans now?
The benefit is that you're looking at a holistic approach but also putting the right message in front of the right person at the right time on the right platform. The advances in ad tech have made it much easier to measure marketing spend and to measure performance. For me, I'm a data guy, it's all about what the data says. I'll still rely on my gut and my experience, but the digital landscape has really allowed us to better understand through measurement of the right KPIs, better understand the customer and the customer experience. Data is a way of ensuring that our gut is actually accurate. As an example, TV isn't dead, despite what everybody is saying, and that's gut [feeling]. In terms of the data, that tells us really where the best placement is when it comes to reach and frequency. So it's more a question of how the two come together than using one versus the other.
When it comes to the next big things for retail, what do you see coming?
I can say without a doubt – and I doubt I'm unique in my observation – mobile is going to continue to play a much bigger role in the store. And I'm not necessarily referring to consumers who are standing in a physical location and cross-shopping on their phones. I'm referring more to retailers and marketers leveraging that technology that's being held in people's hands with things like second-screen messaging and being able to push digital value-added content through to people's mobile device.
I think we're going to also start to see retailers unifying online and offline data. Today's customer really goes through so many multiple channels in their path to purchase. Historically we've looked at those customers as either online or offline customers. We're now looking at those customers as omnichannel customers. Collecting and studying data in silos just isn't going to do it anymore.
I think we're going to see conversational commerce take a big leap forward in the next couple of years. Beyond that, I'm not unique, but everybody is predicting an augmented reality layer and virtual reality environments. I think we're going to see those but I think we're at a point right now where that technology is more gimmick than it has value. So I think retailers are really going to have to figure out how to use this technology to enhance the customer experience and not just [be] bells and whistles.We have a tendency to throw tech into the store for the sake of it. And that's really not the way I see leveraging technology. Technology needs to be an enabler.