BBDO strengthens its C-suite
A big focus for the shop today is content and data, with changes being made to drive that.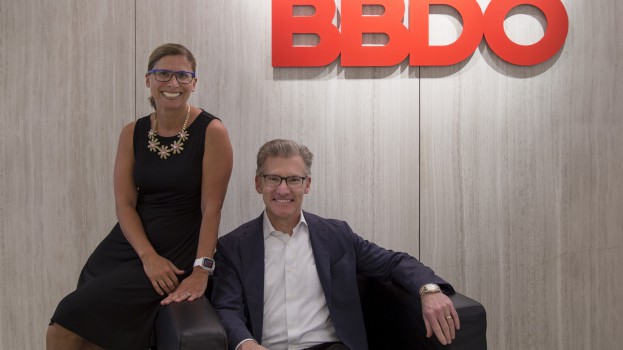 A couple of appointments were made in the upper ranks of BBDO this week.
The first of two promotions went to Paul Reilly, who has been named COO.
Formerly holding the title of EVP, executive managing director at the agency, Reilly will add the role of overseeing day-to-day operations, according to a release. An area of operational focus for Reilly will be the agency's new Flare department, which involves in-house video production and post-production. He has been with the agency for the past 11 years, with a total of 20-plus years, working at shops like Arnold Worldwide and Vickers & Benson.
Rosie Gentile was also promoted to the role of SVP connections strategy, data and insights, from her former VP, integrated strategy and insights position at Proximity (which was absorbed by BBDO late last year) since she joined the shop in 2013.
According to the release, Gentile's new role "recognizes the central part that connections strategy and data intelligence now play in BBDO's content creation." In her past 20 years in the biz, she has worked at various traditional and digital agencies, from Cossette to BIMM, as well as client-side at brands such as Visa and BMO.
"Over the past year, we've made a number of moves to keep us at the front of the ever-evolving changes taking place in our industry. For example, we've added capabilities in video content and data-driven strategy.  Paul and Rosie are key leaders who have been helping drive that change,"said Dom Caruso, president and CEO at BBDO Canada.