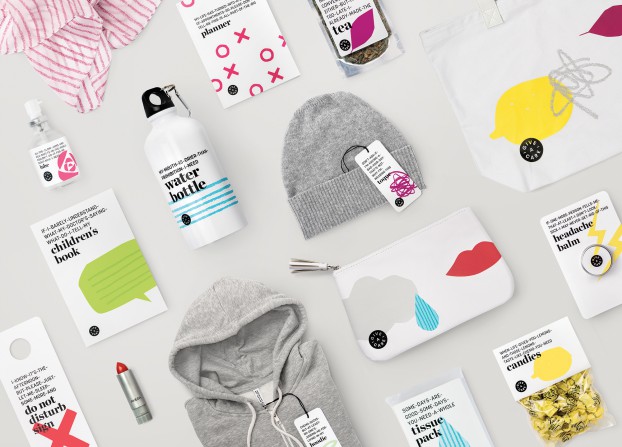 This article appears in the October 2016 issue of strategy.
It's a major understatement to say that facing a cancer diagnosis and the treatment that follows is tough. And despite the good intentions of loved ones, sometimes sending flowers isn't all that useful. Rethink Breast Cancer is tackling that with its new Give-a-Care product line, launched in September and aimed at providing helpful gifts, while teaching the loved ones of women facing cancer a little more about what it's really like.
The products are co-branded with companies that donated them, including Aveda, H&M, Pluck Teas, Leaves of Trees and more. Some products were developed especially for the Give-a-Care line, while others were customized from products already favoured by women in Rethink's network.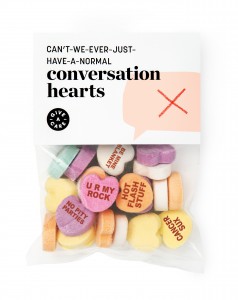 Products from non-profits aren't new, but the organization is attempting to reimagine that kind of marketing from strictly an awareness or fundraising play into one focused on education. Rethink Breast Cancer has been promoting a set of care guidelines for young women with breast cancer in clinical settings (like hospitals and care facilities) since last year, but wanted to also get them into the hands of patients and their loved ones, says Alison Lawler-Dean, VP marketing and communications at Rethink Breast Cancer.
To do that, the organization tapped Lg2, which led the concept and design for the Give-a-Care line of 22 unique products. Each features cheeky names like "My-emotions-are-soout- of-whack-that-even-my-skin-is-being-too-sensitive-hand-cream" and "All-the-slow-jams-and-silk-sheets-in-the-world-couldn't-do-it-for-me-right-now-I-need-lube."
While demand for agencies to create products hasn't necessarily increased, there is more of an ask for ideas that stand out from traditional campaigns, says Nellie Kim, partner, VP and CD at Lg2. In this case, the product line is meant to differ from the sea of pink that typically accompanies breast cancer awareness, especially in October, the month dedicated to the cause. For the most part, product fundraising is centred on finding a cure or building up awareness but there's little to support women actually living with cancer.
The Give-a-Care line aims to change that, allowing women to enjoy some lip balm and hoodies with funny-because-it's-true names along the way. To develop the line, the agency worked with Rethink Breast Cancer's network of cancer patients and survivors to figure out just what women facing cancer need and want. For example, it settled on both ginger and lemon candy (to address stomach issues and the bad taste that comes with chemotherapy).
The products will be sold online, with the e-commerce platform donated by Shopify. When purchased, products are delivered to recipients with the care guidelines in a new, mini workbook format. All of the proceeds from the sales will go back into Rethink Breast Cancer's work. A campaign, including digital and social media, print and wild postings, will also drive to the site, with the tagline "Give her what she really needs." Lg2 led creative on the campaign, with Media Experts executing on donated media space.
While unconventional, somewhat bold marketing has always been part of its strategy (such as the "Your Man Reminder" app, which used sexy guys to educate about breast health), the product line is a first for the organization. Aside from fundraising, the idea is to bring attention to the real issues young women with cancer face, especially those not often discussed, Lawler-Dean says. The naming is obviously humorous but still speaks to the realities that women with cancer face, she says.