OLG gets 'way into the game'
A new campaign for Pro-Line focuses on the excitement around NBA basketball.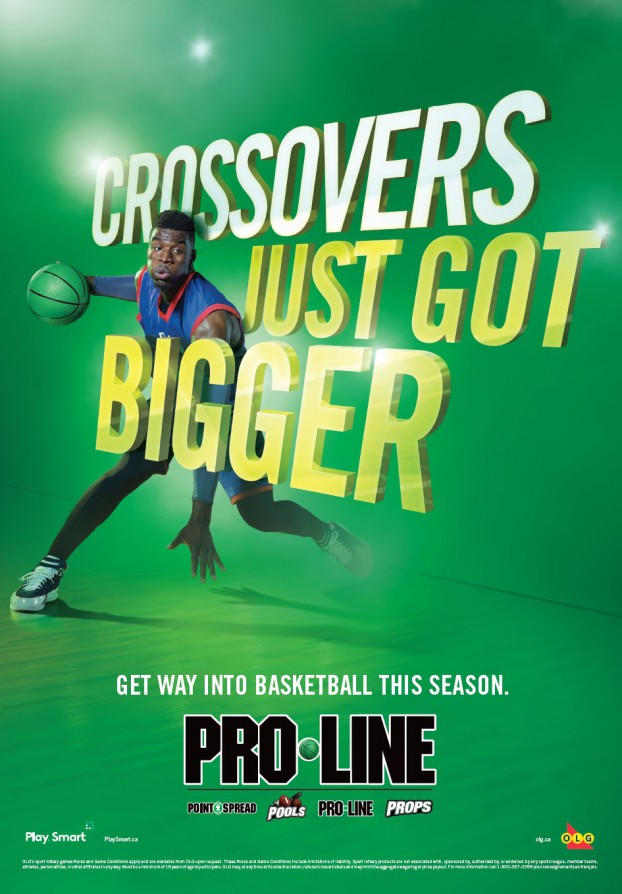 The Ontario Lottery and Gaming Commission has kicked off a new campaign for its Pro-Line products, among the brand's biggest campaigns within a single sport.
The new campaign, led by The Hive in Toronto, focuses on basketball specifically, the newest addition to Pro-Line (beginning last week, Ontarians have been able to wager on NBA games, the first time that's been allowed since the Toronto Raptors franchise debuted more than 20 years ago).
Launching last week, ahead of the Raptors' home opener, the campaign is centred on the feeling of excitement that comes with watching a game, especially when playing Pro-Line along with that.
A 30-second TV spot, called "Hold Me Back," shows groups of friends on the edge of their seats as they watch and listen to see if they've hit it big, with the tagline "Get way into the game."
"We really try to leverage understanding of the sports player and how when they wager on a game, it improves their experience of watching the game," Wendy Montgomery, OLG's VP of lottery marketing and sales says of Pro-Line's advertising generally.
"We know from our research that when someone is wagering on a game, they're more invested in the outcome of that game because there's money riding on it."
The campaign is among the biggest Pro-Line has had around a single sport, in terms of media investment and integration (the campaign includes TV, pre-roll, radio, a variety of OOH placements and print), she says. PHD handled media for the campaign.
Most of the campaign is focused on the start of the season, with some elements running until the NBA playoffs.