Ricardo Martin heads to Russia
Unilever's former Canadian VP of marketing discusses his new role leading personal care brands in the developing market.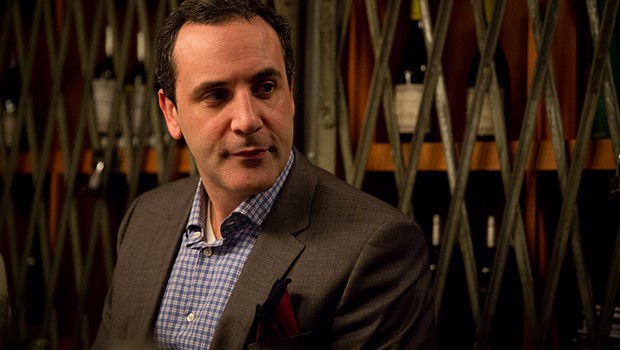 Ricardo Martin, previously VP of marketing for Canada at Unilever, has left the country and taken on a new role with the CPG giant.
Martin has been selected as VP of personal care brands for Russia, Ukraine and Belarus markets. He will also be general manager of Kalina, one of Russia's biggest beauty brands, which was acquired by Unilever in 2011.
Martin had been VP of marketing for Canada since 2014, when he took over the position from Sharon MacLeod, who had been promoted to VP of personal care for North America. Martin had previously been VP of deodorants and fragrances for North America and has had a number of roles within Unilever in multiple regions.
Unilever did not respond by press time to confirm who will be taking over Martin's former duties.
Speaking to strategy from Moscow, Martin says one of the most exciting things about the assignment is the fact that, unlike in many other markets Unilever is in, more than 50% of the portfolio is made up of home-grown brands that are managed locally, in addition to global brands like Dove, Axe and Degree.
"This is a world where it's very difficult to have absolute control over your destiny, because more and more brands are working with global teams and marketing tends to be centralized," he says. "This is exciting for me because it's an opportunity to take a big part of our mixes and tailor it to the local tastes. It brings a nice set of challenges but also an interesting ability to impact the development of these brands."
Whereas Canada is a surplus economy – focusing on selling additional benefits and better products in categories that are already developed with consumers – Russia is still considered a developing market where the focus tends to be on both category and brand penetration.
"You're still trying to get people to buy into better versions of products in Russia to some degree, but it's a market where every year there are a number of people increasing their consumption of what would be considered basic products in North America," Martin says.
"Shower gels and deodorant are very developed in North America, but here, the categories as a whole have lower penetration," he adds. "The big opportunities are to drive that penetration. The similarity is that all these things are about market development. We're not just getting people to buy into a category, we're getting people to become more sophisticated consumers of these categories. In both countries, we're getting them to buy into higher-order benefits that attract premium prices for products that deliver on the promises of the brands."
While it's still early days for Martin in his new role, he says his experience in Canada has prepared him for any surprise the Russian market might throw at him, even if many people might not think the two economies are comparable.
"After the financial crisis here, it's tempting to say Russia is more of an unstable, unpredictable country," he says. "Having said that, I lived through 2014 and 2015 in Canada and saw what something like the fall of oil prices did to the economy there. A highly-developed economy can easily have the same volatility as a developing one. It would be foolish to assume there won't be any more surprises or market-changing events in Russia, but I'm optimistic about the future because it's an incredible opportunity to invest here."