Air Canada flies the country's 'newest family'
A timely new video shows the airline helping reconnect a refugee family on Canadian soil.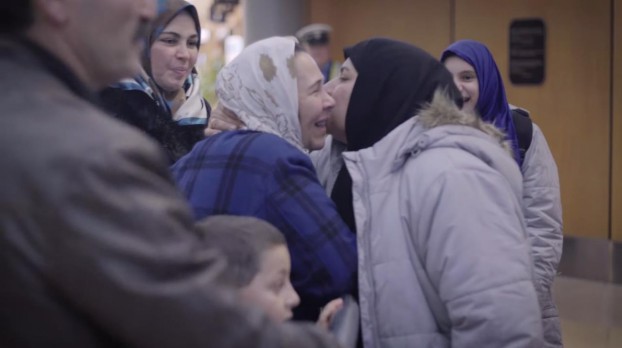 In a week when the fate of refugees and travelers is top of mind for many people, Air Canada has released a new video showing the joy that comes when a country accepts new people.

After spending 18 months in a Turkish refugee camp, members of the family spotlighted in the video were shown finally arriving by plane in Montreal. Despite being in Canada, they were still separated from other family members who had previously left Syria and had settled across the country in Victoria. Air Canada opted to fly "Canada's newest family" to Victoria to complete the reunion, bringing together all the members of the family, some of whom hadn't seen each other in more than 30 years.

The spot is the latest execution in Air Canada's "Fly The Flag" platform, initially created by J. Walter Thompson Canada and launched during the Rio Olympics to show the ways Canadians have had an impact around the world.

While the new video, created internally by Air Canada, was filmed in December, it debuted online Monday following a weekend where an executive order by U.S. president Donald Trump barred travelers from seven countries, including Syria.

Confusion and outrage was rampant following the implementation of the executive order on Saturday, with questions about the status of Canadians with dual citizenship and whether they would be among the hundreds of people detained at airports across the U.S. while protesters demonstrated outside.

Air Canada, along with other Canadian airlines like WestJet, were forced to issue travel advisories for people travelling to the U.S. using a passport from one of the seven countries, though both airlines did waive all fees for those impacted by the travel ban to change their flights.