Embracing risk in innovation
Four industry experts offer insights on what's actually worth pursuing and how to do so effectively.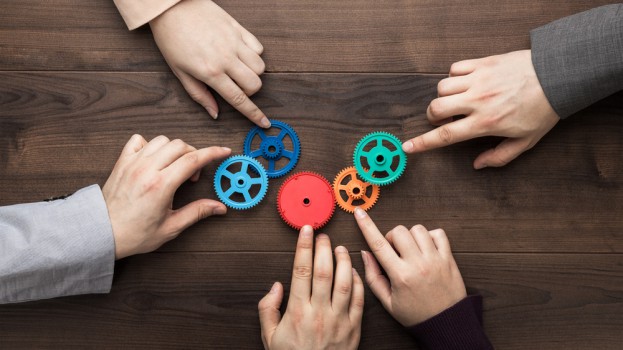 "Will it make the boat go faster?"
That was a guiding principle that Jeff Dack, president of Carat Canada, offered up during a Canadian Media Directors Council-sponsored panel at FFWD Advertising and Marketing Week in Toronto yesterday, tackling topics from measurement, the value of human insights over the capabilities of bots to the potential of AR and neuromarketing.
But a constant theme was the importance of figuring out which innovations and new tech were actually worth pursuing.
Separating wants from needs
"We're starting to see how small channels of innovation can drive real measurable revenue," said Sean Ramsay, CEO of Toronto-based Diplloid, referring to platforms like Snapchat, which popped up relatively quickly and found ways to drive short-term revenue for brands. "But on the bigger scale, how do you do that every day, every week, and keep recognizing that channel that's going to deliver?"
He added that it's important to understand which innovations clients want to use because they are new and excited, and which ones they actually need to accomplish their goals.
"If you can separate those two things, for any brand, you will realize the difference in the approach you will take," he said. "We'll show clients some new tech and they'll think it's great and they'll want to use it, but does that brand need to use it to gives users what they really want? Or do we need to just get another ten thousand people watching a piece of content? A brand campaign can go awry so quickly when you confuse the two. More people have realized that if tech is not being used by people on a regular basis, it has no place in their lives."
Danger in being too safe?
While Matt Di Paola, managing director of innovation at Sid Lee, agreed with the importance of understanding the real opportunities a new platform presents for reaching consumers, he warned of the danger that can come with being too safe.
"There's a risk in not taking risks," Di Paola said. "A lot of the reasons things don't move forward in Canada is because we can be risk-adverse. We're not going to know all the answers, but it is important to carve off a portion of your budget to try things. If we don't, we'll never know if these things are working or not."
While he acknowledged how important it was to keep the majority of a budget – which can be limited in Canada – very focused, Di Paola suggested somewhere between 10% and 15% of a marketing budget be dedicated to testing new innovations and hypothesises.
Dack, who had a mix of client and creative agency experience before going to the media agency world at Carat last year, expressed a bit of skepticism at that idea.
"If an agency had came to me and asked to give up 10% of my budget to test and learn, I'd ask them to match it," he said. "If I'm a marketer, I'm trying to perform and mitigate risk. So unless there's a model to match that percentage, I don't know if it's the responsible thing to do. I wish everyone could give that up to test and learn and fail together, but for anyone that is running a P&L, failure is not really an option. Nobody wants to go to a CEO and say ,'I failed, but.'"
"That's on the assumption that all tests fail," Di Paola countered. "We know a lot of traditional methodologies aren't working. Unless we push outside of paradigms and try new things, we're going to see more agencies and brands disappear. Absolutely, agencies need to put the time in to do that too, together."
Agency as guinea pig
Dack said that it was far easier for larger agencies and companies, which have more freedom to make mistakes without it sinking their business, to pursue riskier experiments, but suggested that smaller agencies could "guinea pig" themselves and try new models internally, and then bring them to a client if they begin to pay off.

Shane Cameron, chief innovation officer at OMD, offered his own ideas as to how to spur innovation, like putting a quota on departments for the number of new ideas they had come up with outside of their traditional client workflows, and then pursuing the ones that might work out. He also suggested putting growth expectations behind the quotas or a 10% experimentation budget, as it would help operationalize the risk involved and quantify its success.

Ramsay also pointed to the benefits of a co-creation model, where a client, agency and start-up all work together towards a common goal.

"What's great is that everyone has some skin in the game," he said. "The startup gets some funding so they can grow if the idea works, the agency can scale it and the brand makes money. That seems to be happening more and more in Canada, and the three groups work together to create little challenges for themselves that end up identifying new technologies. And those things can happen with small budgets and small risk."