The frightening reality of VR
Samsung takes on your fears as it adapts a global platform to Canada.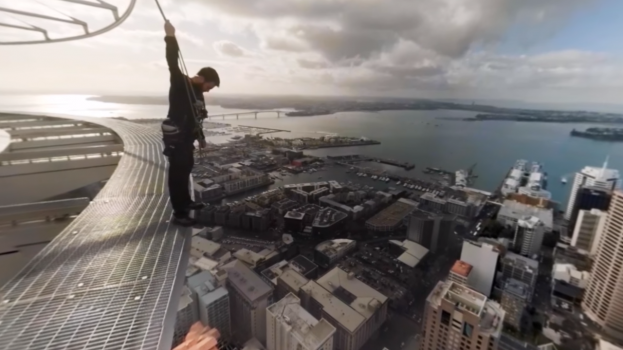 This article appears in the March/April 2017 issue of strategy.

Virtual reality was born out of gaming, which explains why most brands are still resigned to using it for some kind of entertainment experience. But some are breaking away, using VR for educational value or personal betterment. Headache remedy Excedrin has used the tech to simulate migraine symptoms to build empathy among non-migraine sufferers, and Häagen-Dasz lets users see the world through the eyes of bees.

Proving those meaningful benefits is important to Samsung, which is looking to drive adoption of VR among Canadian consumers. That is part of the reason it recently brought its global "#BeFearless" platform to Canada.

The Samsung Galaxy phone and VR headset place people in virtual situations to help them overcome their fears: standing on a suspension bridge for those afraid of heights, or addressing a roomful of people for those who fear public speaking.

"These fears create real barriers in people's lives, and addressing them is part of Samsung's ongoing journey of demonstrating real-life benefits as a way to bring our brand to life," says Mark Childs, CMO at Samsung Canada.

The campaign was launched with global creative, but Samsung also followed six Canadians as they trained to overcome their fears with the devices. Silken Laumann, former Canadian Olympian, went along to help set goals and coach them through challenges. Tomorrow, Samsung will launch the doc-style creative unique to Canada on digital and social channels to reach its early adopter "millennial-minded" audience.

"A fear of heights and public speaking impact more Canadians than one might expect," Childs says. "But our hope is anyone could look at this and see the connection between Samsung's technology and the potential it has for other barriers in their own lives."

The Canadian campaign has been supported by Samsung's regular agency roster – Cheil Canada, Starcom and North Strategic – as well as Facebook and Oculus on its development.

"This is a global platform, but the core of it is people and the unique situations and challenges in their lives," Childs says.