Inside agencies' best laid plans
An influx of strategists join creative agency c-suites as shops invest in data-led insights and planning with strategic purpose.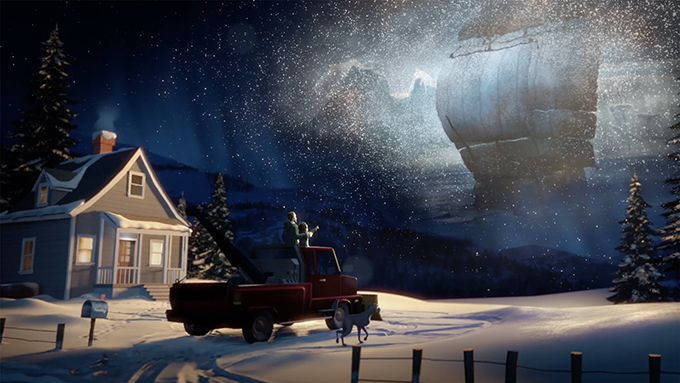 This article appears in the March/April issue of strategy.
Blink and you'll miss it: Cineplex's recent "Balloon For Ben" short is like a cinematic "spot the difference." On YouTube, the opening panning shot reveals a beautifully animated cityscape. On Facebook, it opens with a balloon popping (followed by the same cityscape). The two-minute video follows a little boy who lives in a magical world in which balloons are filled with movies that play when popped. The film ends the same way, but the YouTube version drives viewers to click for behind-the-scenes footage or to watch last year's hit "Lily & the Snowman."
There was a reason to start the Facebook video with the popping balloon. In fact, everything about "Balloon for Ben" had strategic intent.
The popping image was chosen to immediately grab audience members on Facebook, where videos play automatically but silently, says Sarah Van Lange, director of communications at Cineplex.
Within three weeks of its launch during the 2016 holiday period, the video had garnered more than 10 million views across social (including 6.2 million on Facebook and 1.8 million on YouTube).
Another strategic goal for "Balloon for Ben" was to encourage people to watch 2015's "Lily & the Snowman," says Heidi Philip, chief strategy officer at Zulu Alpha Kilo. The team did this by adding in-video links to the spot on YouTube. On top of the 10 million views for "Ben," in its first three weeks, "Lily" received an additional one million hits across social platforms, adding to its already impressive 60 million views.
"Balloon for Ben" is the culmination of a two-year process at the agency that's seen it shift its strategy towards, well, strategy – restructuring the team entirely and bringing aboard new staff and skills to complement creative and account teams, says Zulu Alpha Kilo president Mike Sutton.
Clients were increasingly approaching the agency for non-advertising related issues, such as helping with internal hiring or dealing with potential inefficiencies (at the start of briefs, there was always a conversation about whether a campaign required a brand or digital strategist) while the launch of branded content studio Zulubot meant the shop was pushing out more content that required strategic planning.
Sutton says it started a hunt for a chief strategy officer, bringing Philip aboard from Leo Burnett in 2015. Today, the team has been restructured so that a single strategist works with a brand throughout the lifecycle of a campaign – there is no handoff to another team member or department, Philip says. There's also a deepening focus on understanding how messages travel differently on various platforms – as was the case with "Balloon."
The agency spent most of 2016 purposely beefing up its strategic offering, most recently adding strategy director Heather Segal and innovation director Sean Bell (who is helping people understand channel planning) to its lineup. While everyone on the team has some analytics capabilities, Zulu created a data scientist position last year dedicated to crunching numbers.
Zulu isn't the only agency investing in that department: shops across the marketing spectrum, from creative to media and PR, have focused on their strategic and planning offering. And it's about time too, says Mark Tomblin, chief strategy officer at Juniper Park\TBWA and chair of the Account Planning Group (APG).
Hailing from the U.K. – where strategy and planning is baked into the core of most, if not all, creative shops – Tomblin says coming to Canada in 2012 and getting the industry to understand what a good planner or strong strategic insight could do for a campaign was like pulling teeth. People just didn't understand why that skill set was necessary.
In the U.K., he says, people recognized the need back in the '80s, with shops like BBH baking strategy into their name (John Bartle – the first B – was the planner in the founding trio). As those agencies picked up new clients, soon other shops raced to fill the skills gap, until it was odd to not have strategic planning in the creative process, Tomblin says.
And now the industry is seeing a similar shift in Canada.
While there are few numbers available (the APG doesn't track planners and strategists yet, though Tomblin says that's a goal for the near future), anecdotally he's seeing a rise at the agency levels, with more jobs being posted to the organization's site, a steady increase in membership year-over-year (though it still remains small, at 150) and more strategists in the c-suite. There are more than a dozen chief strategy officers in agencies across the country today – up from only a handful a couple years ago.
In the 2016 strategy marketer survey, 31% of agencies said their clients were demanding more data and analytics-led insights, while 29.9% of marketers said they were hoping to see more strategic leadership from their partners in the year ahead.
There's still work to do: planners and strategists are only recently getting a slice of the spotlight, and there's a shortage of staffers with the necessary skills, says Tomblin, particularly at the director level.
The demand is largely driven by the continued channel fragmentation, where brands compete for slivers of audience attention amidst the digital noise. Couple that fragmentation with tightening (or at least stagnant) marketing budgets and finding effective strategic insights becomes the philosophy du jour.
Many winners in strategy's Agency of the Year competition attributed part of their success to putting strategy at the heart of operations, while others, such as Citizen Relations, carved out strategy departments for the first time. And some big agency vets, such as former DDB SVP and head of strategy Dino Demopoulos, have branched out, creating their own strategy shops.
For Leo Burnett, baking strategy into its everyday operations was organic, says COO David Kennedy. There was never a conscious decision to double down on its strategic offering, but that shift occurred naturally within the past 18 months. Led by CSO Brent Nelsen (whom Tomblin calls one of the foremost strategic thinkers in Canada – evidenced by his promotion last fall to lead the agency's planning for North America), the Toronto team has nearly doubled in size with 13 planners on staff and a deeper focus on channel planning and data insights.
The agency is focusing more on training current staffers in other departments, such as account managers, to shift toward the planning side – specifically with the goal of getting employees to better understand clients' business issues.
"There was a time when planning was a solitary discipline. A planner would toil over research or a brief, then lock themselves in a room, come out a week later, say 'Voila!' and then hand off [the insight] to the creative team," says Kennedy. But with increased output, it's easy for strategy to be lost in the shuffle.
So today each client works with a triumvirate – a planner, an account person and a creative – which ensures strategy is woven in throughout the campaign, says Kennedy.
Nelsen points to Leo's work with Yellow Pages as an example.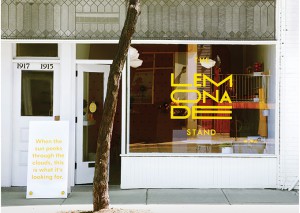 The agency originally pitched and won the account in 2013 on the strength of its strategic team, he says. Mapping out a future for the brand, which most people still associate with a physical phone book, has been a lengthy process, says Paul Brousseau, former VP of brand communications at Yellow Pages. Nelsen and Leo's strategic team were with the brand throughout, highlighting current brand equity, white space, brand purpose, core targets to tap and how to communicate the brand's digital footprint. The end goal is to get consumers to think about Yellow Pages more as a digital suite of tools.
A recent campaign is the culmination of that process, Nelsen says. To reach small and medium business owners, the team latched onto an insight that, despite all the gains in tech, entrepreneurs still want a person at the other end of the line to help with their business needs.
Yellow Pages has more than 1,000 advisers for just that purpose – but few knew about them. To promote that business service, in May 2016, the brand got its employees to create, run and promote a business using only YP tools. A "Lemonade Stand" was created and 1,000 people visited the store in Toronto's east end to buy a drink. Behind-the-scenes videos and a short film about the project rolled out on conventional and digital channels, as well as through SEO and in-mail.
Prior to the campaign launch, only 11% of business owners considered using YP products. Following the launch, that number tripled to 33%. The campaign generated 16-times more sales leads opportunities and a 33% bump in clients actually signing up, year-over-year.
"Our budgets are not gigantic," says Brousseau. "We have to be really smart about how we spend our money. We don't have the luxury to put something in market, see if it works, and if it doesn't, try something else. We've got to get it right the first time."
He adds that it's important to have a partner who understands the brand's strategic needs. "At the end of the day, I need more from my agency than just cranking out ads."
Into 2017, Kennedy says the focus for Leo's strategic department will be to ensure that data analytics (for which Leo has two dedicated employees) is woven into all client work, while strategy will be a part of all marcom at the agency, with better sharing of insights throughout the shop.
While focusing on internal strategic departments is important, Tomblin says that, historically, Canadian agencies haven't done a great job at selling their capabilities, which in turn made marketers reluctant to invest. Good strategic direction isn't just a cheap add-on, he says.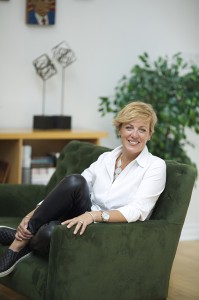 Agencies like Republic have recognized this. Beverley Hammond, CEO and founder of the Toronto-based shop (picture right), decided a little over a year ago that it needed to better brand its strategic offering as part of its marcom services. While it's always offered strong strategic direction, with growing demand from clients, Hammond says it was important to emphasize Republic's strategy skills more plainly.

The agency carved out a unique department, headed by VP of strategy and innovation Chris Hopper. While it's a small, four-person team, a key component for the agency is its "war room" – a proprietary process designed to find deeper solutions to business issues (beyond communication) that plague organizations, she says.

After identifying the business need and delving deep into quantitative and qualitative research, a group of individuals from both inside the client (stakeholders, brand managers, agency partners) and outside the brand's realm (design experts, user experience folks, the intended target demo) are brought together for a discussion, Hammond says. The goal is to come to an insight that can help solve the business problem. At press time, Hammond was in the process of inking four separate client deals she directly attributed to the renewed focus on its strategy team and war room.

She points to a recent session with Aurora, Ont.-based horse racetrack firm Stronach Group, which operates across North America. The brand, attracted by the war room, tasked the agency with identifying ways to revitalize horse racing, particularly among millennials.

The process was illuminating, Hammond says. Millennials were turning away from gambling in droves: the younger cohort, for example, didn't go to Vegas to bet, but to participate in the night life and sights. And since many didn't grow up going to racetracks, horse racing was a giant unknown. The smartphone generation was looking for a gaming experience that was more than just pulling a lever or betting on a horse.

Based on strategic direction from Republic, a new racing property was created – one without the legacy of major races. The Pegasus Cup, launching in February, is built around gamifying the race itself, says Hopper. While Republic doesn't handle Stronach's marketing, it identified the key insights that are informing the advertising, which is being handled by a U.S. shop.

For example, unlike with sports teams, millennials are unsure who or what to bet on when it comes to horse racing. A key focus for the external communication became helping potential attendees connect with the horses themselves (the logic is that if they know the horse, like their favourite sports teams, they are more likely to support it – and therefore bet on it).

Other aspects of the experience, such as socializing over drinks with friends, are also more prominently featured in communications in order to sell the event as more than a race.
Advertising of the future doesn't look like an ad, says Zulu's Sutton: it's content, new products and events. Part of the mass migration toward strategy is a recognition that marketing needs to play a deeper role in solving business problems and connecting with consumers.

"Over the past 10 years, the industry has been very focused on understanding the digital landscape, gathering knowledge and expertise in that area," Philip says. "That needed to happen, but now we're at a point where we recognize that 'people are people.' They're people irrespective of whether they're watching a TV ad or thumbing through their newsfeeds. Strategy [departments] are about understanding people, their behaviour and motivations behind that behaviour. That's the key goal."