Check it out: WestJet 'rebrands' as Canada Air
The airline pokes fun at its competition and Canada 150 ads in an announcement suspiciously close to April 1.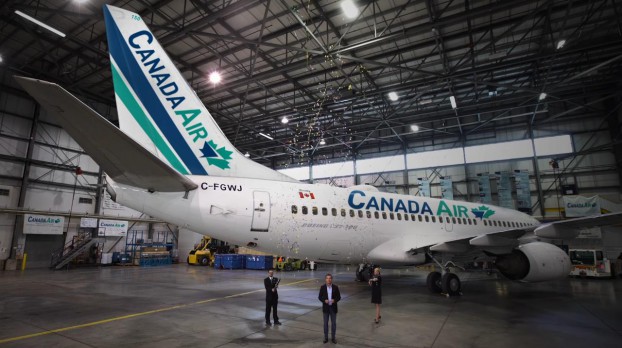 Dozens of brands have already attempted to reinforce how they reflect the country's values ahead of Canada 150, but WestJet has decided to try and one-up them all by changing its name to Canada Air – for a little bit, anyway.
As Richard Bartrem, VP of marketing communications at WestJet, explains in the video announcing the rebrand, the company has been thinking about what it means to be Canadian because of the upcoming milestone. As he travels from hockey and curling rinks to mountain ranges, eating poutine and being excessively polite along the way, he explains that Canadian values like diversity, friendliness and compassion are exactly what the company looks for in its staff.
Just as Bartrem announces that WestJet is honouring those values and Canada 150 by changing its name to Canada Air, he gets a call from someone who seems to point out the new brand's similarity to another Canadian airline.
As Bartrem alludes to at the end of the video, the announcement is a bit of a prank ahead of April Fool's Day, but he stands by the brand's values and the fact that it doesn't need to have "Canada" in its name to be the most "Canadian" airline.
"We're going to keep being WestJet, and offering Canadians fun, friendly, caring and affordable air travel," Bartrem says after the new branding gets nixed. "We're proud to be WestJet, proud to be Canadian and proud to be the most Canadian Canadian airline."
The creative concept and video were developed in-house at WestJet, but the "#MostCanadian Canadian Airline" platform was created with agency Publicis.
Besides having a bit of fun, the ad is also promoting WestJet's "Most Canadian Sale," which is offering discounted rates to destinations within Canada and internationally until April 6.