The BMO Effect
With Canada's first bank marking its bicentennial, we look back on 200 years of memorable (and sometimes unconventional) marketing.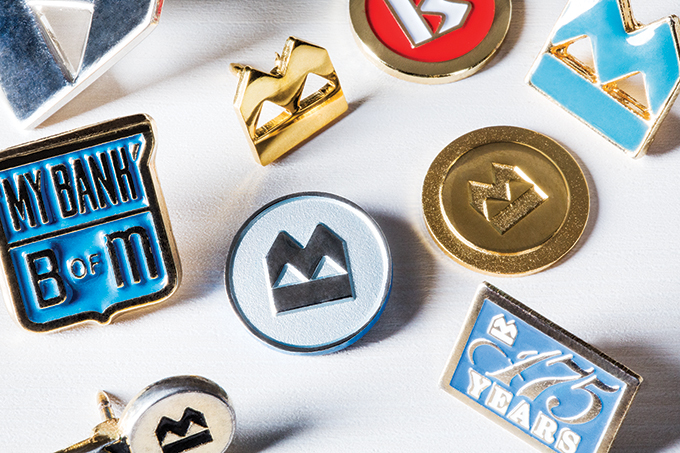 This article appears in the June 2017 issue of strategy.
Connie Stefankiewicz still remembers the simple yet heartfelt piece of advice she received from Joanna Rotenberg upon succeeding her as BMO Financial Group's chief marketing officer in June 2015.
"She said 'Protect the brand,' and it certainly stuck with me," says Stefankiewicz , who has held several senior roles – including head of the North American customer contact centre and SVP, managing director of its investment arm, BMO Nesbitt Burns – in a more than 20-year career with the country's fourth largest bank.
A charter member of Canada's "Big Five" banks, BMO celebrates its 200th anniversary in November. The country's fifth oldest company (only the Hudson's Bay Company, Molson, and two Quebec newspaper brands are older) and one of only 15 companies listed on the New York Stock Exchange to mark 200 years in business, BMO's history is inextricably linked with that of its home and native land.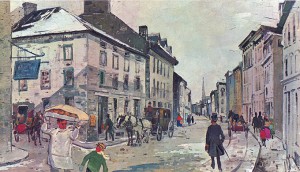 It has figured prominently in several of Canada's major historical milestones, from providing funding for the country's first telegraph service in the 1840s, to financing the Canadian Pacific Railway in the late 1800s (Donald A. Smith, who would become the bank's president in 1887, drove home the final spike on Nov. 7, 1885, the act captured in a photograph that remains one of the country's most iconic images).
Two hundred years after it was established by a group of bankers who would become known as "The Montreal Nine," BMO has transcended its humble origins to become one of Canada's most respected financial institutions. Stefankiewicz is keenly aware of the importance of safeguarding such a powerful brand.
Today, BMO has grown into the eighth largest bank in North America, with total assets of $688 billion, more than 46,000 employees, and over 12 million customers spread across the continent. Its adjusted net income surpassed $5 billion for the first time in 2016, while earnings per share increased 7% over the previous year.
Its growth comes even as the financial services industry is hurtling towards a major crossroads, with financial technology (fintech) reshaping the industry.
Goldman Sachs has predicted that as much as US$600 billion could ultimately move from established banking services to fintech-led areas such as crowdfunding, wealth management, lending and money transfer fees. According to a recent PwC report, nearly three-quarters (73%) of financial sector executives believe consumer banking is the most likely business to be disrupted by fintech.
While celebrating BMO's long history at its annual shareholder meeting in April, CEO William Downe signalled its intention to adapt to the rapidly shifting business environment. "BMO has evolved through two centuries – and grown and prospered – precisely because we've always looked to the future," Downe told shareholders.
Doug Stotz, who served as BMO's EVP, CMO from 2011 to 2013, and is now EVP, consumer analytics and strategy with SunTrust in Atlanta, credits Downe (who is set to retire in October after 10 years as CEO) as one of the key contributors to the bank's current standing.
"A lot of the story about how BMO's brand got to where it is today really begins and ends with Bill," says Stotz. "What he brought was both a vision and a passion for the brand."
Stotz was hired to be what he describes as BMO's first "centralized" CMO, unifying its marketing efforts. "Before that, marketing was spread out all over the place, across the various different businesses, along with a small, central marketing group," he says.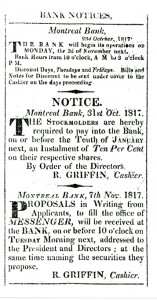 BMO's 200-year history also mirrors the evolution of Canada's advertising history. The bank's first "advertisement" was a simple notice appearing in the Oct. 23, 1817 editions of The Montreal Herald and the Canadian Courant that read, "The bank will begin its operations on Monday the 3d of November next."
Its modern-day marketing, by comparison, ranges from a digital anniversary "wish fountain" installed at its Toronto headquarters (nearly 12,000 virtual wishes have been made since its debut early this year) to content partnerships with contemporary media brands like Vice Media, and an ongoing association with The Amazing Race Canada.
The latter is entering its third year, with previous brand integrations including race stops at Montreal and Hamilton, Ont. branches.
"It's important to me that we have an impact and that we break through with the messaging we have in the marketplace," says Stefankiewicz of BMO's marketing philosophy. "You've got to be creative and innovative."
BMO has adopted numerous marketing slogans and approaches over the years, yet an emphasis on its customer service has remained one of its hallmarks. Stefankiewicz says that a key brand objective is communicating that it brings a human touch to a business often perceived as cold and impersonal.
"It's really about having empathy for [consumers] and what they're attempting to do," she says. "Money is personal, and for the most part people don't think banks are. We are really focused on ensuring that our positioning in the market [reflects] that."
To achieve that goal, BMO relies on an agency roster that includes Mosaic (creative and experiential); FCB Canada (advertising); Maxus Canada (media); Ove (branding and design) and National Public Relations (PR for its BMO200 efforts).
BMO also had a hand in the founding of one of Canada's most iconic ad agencies. In 1924, it provided a $500 loan to two aspiring advertising executives named Rex Vickers and Don Benson. The resulting agency, Vickers & Benson (V&B), would count BMO among its clients for 17 years before the account moved to Cossette in 2003.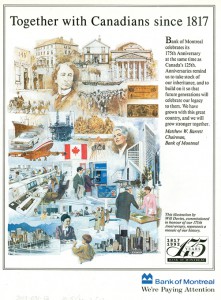 V&B oversaw several major brand initiatives, including 1991's "We're Paying Attention" and 1994's "It Is Possible," as well as marketing around the 2002 rebranding from the Bank of Montreal to BMO.
In A Vision Greater than Themselves: The Making of the Bank of Montreal, 1817-2017 (a new book commemorating BMO's bicentennial), author Laurence B. Mussio writes that the former campaign, with its emphasis on customer service, was intended to signal a "radical departure from conventional bank advertising."
"The focus on customer service was in a sense carried over from the 1980s, but there was an urgency and a fresh emphasis on broadening and deepening that commitment in light of a major new strategic direction the bank was taking in the early 1990s," writes Mussio.
BMO's willingness to embrace what was decidedly outré advertising for the financial services category was taken even further with "It Is Possible," which, Mussio writes, was hailed as "a marked new way for doing business."
Larry Gordon, who spent seven years as CD at V&B (and its later incarnation, V&B Arnold) before departing in 2001, says that BMO always pushed for advertising that stood apart from that of its competitors.
"We won a bunch of awards, which you typically don't do with bank advertising," says Gordon, who is now creative director of his own agency in Ottawa, called Hilliard Gordon. "We did some very surreal advertising."
He attributes much of BMO's risk-taking to then chairman and CEO Matthew Barrett, who first began working at BMO's London office in 1962 and took over the CEO role in 1989 (in 1995, he was named Canada's Outstanding CEO of the Year).
"He was a maverick," says Gordon. "None of the other bank chairmen liked him, or if they did they weren't happy to show it… [He would say,] 'Let's not be a bank like every other bank.'"
Gordon says that Barrett routinely encouraged boundary-pushing marketing. "He was terrific," Gordon recalls. "Some of the stuff that we did on [1994's] 'It Is Possible' campaign, even the bank's marketing people were worried about it because it was kind of dark and very non-bank like. Banks, like governments, are very bureaucratic and risk-averse, so you don't see a lot of really interesting bank advertising."
Gordon says that one TV ad in particular, 1994's "Trial," embodied the bold approach favoured by Barrett. A Gold winner at the 1995 Bessie awards, the 60-second spot showed a caged man standing trial in a dystopian future. His crime? Being overly optimistic by proclaiming that he can pay off his mortgage while still sending his children to school and enjoying a vacation in the sun.
"I don't think any of the stuff we did would have flown had Matt Barrett not stepped in and said 'I like this, this is where we should go.' He was a very important personality at that time," says Gordon.
Stotz – who describes his time with BMO as "one of the greatest professional and personal experiences of my life" – believes the bank continued to embrace the same maverick spirit in latter-day campaigns such as 2008's "Making Money Make Sense" (by Cossette).
"In general, it's always been a very crowded landscape where it's very tough to break through," he says.
"Essentially banks have tried the hearts and flowers and puppies approach to marketing, and I think what you saw with 'Making Money Make Sense' was BMO trying to stand apart with a message that's not sensationalistic."
The campaign debuted in the midst of the global financial crisis, a time when Canadians were increasingly anxious about their personal finances. "It was a time when clarity, sense, and insight of the kind offered by seasoned bankers was in great need," writes Mussio.
One campaign ad from the time, "Worry Dolls," depicted a couple encountering the titular trinkets – which possess the ability to eliminate their owner's concerns – while on vacation. They ask the bewildered vendor if the dolls come in larger sizes, sheepishly explaining that they're concerned about their investments.
In 2013, a dialogue-free Super Bowl ad called "Great Feeling" showed BMO customers confidently striding through a streetscape soundtracked by songs including The Heavy's "How You Like Me Now?" and Isaac Hayes' "Theme from Shaft."
The spot concludes with the voiceover, "It's a great feeling when your money makes sense."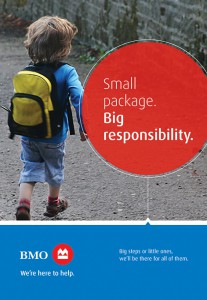 Most recently, in 2014, BMO introduced its "We're Here to Help" positioning, created by Y&R and furthered by FCB (which was appointed as the bank's agency in 2015). "We're Here to Help" is the long-time positioning statement of its Chicago-based BMO Harris Bank division, its use signalling BMO's intent to bring together its disparate operations within Canada and the U.S.
While stressing that the phrases "human," "intuitive" and "one bank" would never appear in BMO advertising, Downe said at the time that they would guide the brand from that point forward.
One day in the future, Stefankiewicz will relay the importance of those values to her successor.
Taking tech to the bank
Financial technology (fintech) is transforming the banking industry, catering to digitally savvy millennials who are demanding greater ease and utility in the relationship with their bank. According to some reports, there are between 5,000 and 6,000 fintech startups around the world, with global investment surpassing US$20 billion.
BMO has embarked on several fintech-related initiatives in recent months, most recently a new partnership between its U.S. division, BMO Harris Bank, and 1871, a technology and entrepreneurial ecosystem that houses nearly 500 digital startups.
The program will provide six companies with a three-month mentorship program with access to mentors from BMO Harris Bank, a working space at 1871's 140,000 square-foot "innovation space," and the potential to pilot their technology with BMO Harris Bank. A similar Canadian program called "The Next Big Idea in Fintech," a partnership with Ryerson University's Digital Media Zone, debuted in October.
Online investment startups like WealthSimple and Mogo have disrupted the finance space, with the BMO Wealth Management division introducing a digital portfolio management product, called SmartFolio, as a result.
After clients answer questions about their objectives and risk tolerance, they are aligned with one of five exchange-traded fund (EFT) portfolios that best meets their needs. BMO also introduced a new feature that enables customers to open an account in minutes using their smartphone and a dedicated URL. Customers can search, select and open a new account through what it describes as an "intuitive, conversational" interface.
A walk down BMO's advertising lane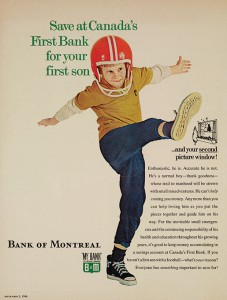 1940s: My Bank
Introduced shortly after World War II, "My Bank" would become one of BMO's enduring slogans – used through the 1960s and even briefly resurrected in 1999.
The ads were direct and to the point, addressing Canadians' new post-war spending power and showing how BMO could help them put away money for the important things, such as a vacation or their child's education.
According to Laurence B. Mussio in A Vision Greater Than Themselves, "My Bank" also coincided with an effort by Canada's banks to promote modernity in everything from messaging to architecture, interior design, advertising and publicity (an approach mimicked today, with banks featuring cafés and lounge areas).
1950: Canada's First Bank
BMO introduced the slogan "Canada's First Bank" in 1950, with an internal memo saying the intention was to "form a link between the bank's premises and its advertising."
Ads from this era tended to celebrate Canadian ingenuity made possible by BMO's financial contributions. One print ad from 1967 featured the world's largest floating oil-rig, with the accompanying copy reading: "Canada's First Bank is proud to have participated in this unique engineering accomplishment – an undertaking that larger international shipyards refused to tackle."
1985: Doing More for You
Toronto's Carder Gray Advertising developed the English-language creative for BMO's first major repositioning in more than a decade, with Publicité Martin overseeing French-language work.
Carder Gray president Paul Carder remembers it as a "tumultuous time," with BMO placing a heavy emphasis on being the first to introduce new technology (today reflected by its involvement in programs such as "The Next Big Idea in FinTech") that would make banking easier and more convenient.
"The advertising was pretty direct in terms of introducing products and stressing the 'first' aspects," Carder recalls. "[It was] very hectic, with short deadlines and a very demanding client." However, Carder also remembers it as a "very successful period" in the bank's evolution, leading to significant share gains.
Mussio recalls the "Doing More for You" positioning being supported by a "massive" employee-training program, complete with guidebooks, training modules and workbooks. "The training also came with an accreditation: The customer service certificate of achievement," writes Mussio.
1991: "We're Paying Attention"
In 1990, BMO unveiled a strategic plan that Mussio describes as "perhaps the most important strategic document of its generation."
Under the guidance of CEO Matthew Barrett, the plan pushed for a recalibration of the entire organization towards customer service, supported by what Mussio describes as a "radical departure" from typical bank advertising.
Initial ads focused on three key themes: "Vision" articulated BMO's commitment to bringing customer service back to banking, while "Employees" highlighted BMO employees' approaches to better service, and "Customers" depicted BMO clients discussing what distinguished the bank from its competitors.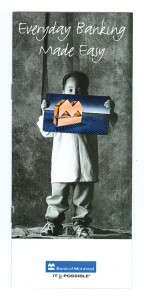 1994: "It Is Possible"
Widely regarded as a watershed campaign in BMO's history, "It Is Possible" (created by Vickers & Benson) helped solidify the bank's reputation as a different kind of financial services marketer. Its approach was best embodied by the 60-second TV commercial "Trial," which contributed to Barrett being named CEO of the Year in 1995.
It was also around this time that BMO introduced its mbanx interactive division, which quietly faded away in the early 2000s as banks made digital a core part of their offering. The launch was supported by a massive campaign that contributed to BMO being named strategy's 1997 Client of the Year. The campaign, wrote strategy, had the volume and frequency "normally reserved for the introduction of a new car or beer."
2008: "Making Money Make Sense"
Former CMO Doug Stotz says that BMO's outgoing CEO, William Downe, was instrumental in the development of 2008's "Making Money Make Sense." The positioning by Cossette debuted in the midst of the worst financial crisis since the Great Depression, articulating a promise to customers at a time when Canadians were increasingly fearful – and uncertain – about their financial future.
"You bring clarity to how you talk about money and you try to create the feeling in customers' minds that 'We've got your back' when it comes to financial matters," says Stotz. "We don't want to come across as snooty or obsequious; we're on the same level, we just happen to know a bit more about this stuff."
2014: "We're Here to Help"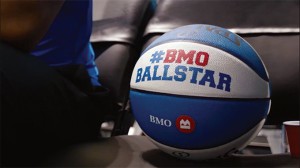 Signalling its intent to bring together its Canadian and U.S. banking operations, BMO's current platform "We're Here to Help" (by Y&R/FCB) emphasizes a commitment to financial guidance and customer service.

Stefankiewicz oversees North American marketing for BMO, with a stated objective of harmonizing the company's marketing efforts. Its most recent iteration is the "BMO Effect," which demonstrates what banking at BMO can feel like – with tellers defying customers' expectations by being friendly and accommodating.

Elsewhere, BMO has also brought its ongoing association with the NBA to life with the anthropomorphic basketball "Ball Star."

BMO established a U.S. presence in 1984, acquiring Chicago-based Harris Bankcorp for US$546.7 million, a significant moment in its history. It continued to build its U.S. presence over the next three decades, with deals including a 1994 merger with Suburban Bancorp for US$246 million; and acquisitions of Seattle-based Northwestern Trust (2000) and Milwaukee's Marshall & Isley Corporation (2010).

As of 2016, 38.6% of BMO's 1,538 branches – and 14,443 of its 46,166 employees worldwide – are in the U.S.