Harley-Davidson embraces diversity
A new series of documentaries aims to increase the brand's relevance with younger and immigrant demographics.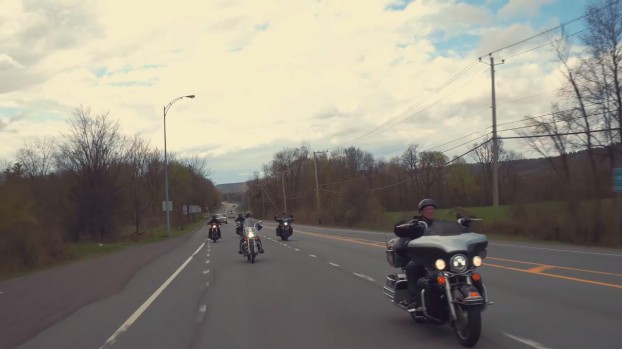 Canadians have been riding Harley-Davidson motorcycles for 100 years, and a new campaign built around a series of documentaries aims to reflect the diverse range of people who consider themselves a Canadian today.

For "Common Ground," award-winning filmmaker David Grabias followed international Harley riders from India, Mexico and New Zealand as they rode across Canada on a six-day ride, each one partnered with a Canadian host. Each journey takes them to a different part of Canada, from more urban environments in Toronto and Montreal to the mountains in the west to Maritime routes on the east coast.

The first of three episodes debuted last week, and extra content – including rider profiles, interviews and moments from their journeys – is living on the brand's YouTube page and shared on social, with further support coming in out-of-home.

Zulu Alpha Kilo led creative on the campaign, with Ignite on media buying, Artifact on production, JAM Direct on CRM and public relations support from Weber Shandwick.

While the brand is celebrating 100 years in Canada, prior to having set up its first wholly owned Canadian subsidiary in 2015, much of Harley-Davidson's marketing here was handled by individual dealers or local dealership associations. Much of the brand's customer engagement has come through events and face-to-face interactions, something last summer's 1903 Cafe aimed to bring to a more urban audience who might not have easy access to a rally, ride or dealership.

Inaki Isusi, managing director for Harley-Davidson Canada, says the company enjoys a very high customer retention rate, something he attributes to the brand ecosystem and lifestyle associated with the brand. The mass approach with "Common Ground" is to show how that lifestyle can offer something to anyone, especially people that are new to the country.

"In Canada specifically, we need to be more relevant to the demographic segments we aren't reaching yet," Isusi says. "The people that are bringing growth to the country, especially immigrants, know the brand, but it isn't relevant to them. We are going to focus our activities in growing our relevance, especially with younger, urban immigrant demographics."

Isusi says he wanted "Common Ground" to show how the Harley lifestyle can be embraced by any person, regardless of age or cultural background.

"It reflects the reality of who a Harley rider is, but that reality is not very well known," Isusi says. "When you go and see the different events around the world, not just in Canada, you see those connections between different people happening. The Canadian ambassadors we chose are really part of a riding community here. It wasn't difficult to find the right people to embody this idea."

"Common Ground" is just one part of a range of activities Harley-Davidson has planned to celebrate its 100th anniversary in Canada. A number of unique products – from motorcycles to paint kits to apparel – have been created exclusively for the Canadian market. Experiential events across the country will culminate in a rally in Ottawa at the end of July, mostly targeted at riders but with parts of it also open to the general public to give them a taste of the brand's ecosystem.

"We want to show what we are made of and how open this brand is to staying here for another 100 years," Isusi says.