The internal and external challenges of sustainability branding
It's a big CSR focus, and Frances Edmonds is helping HP Canada build its brand around it.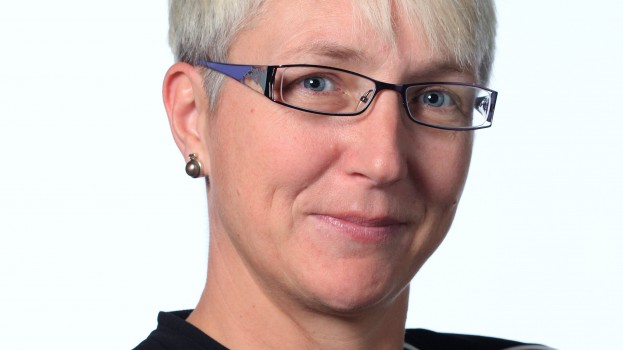 HP finds itself on a lot of top 100 sustainability lists for global corporations. Forbes and Corporate Knights, for example, both named the technology firm to their most recent rankings for its supply chain policies, education programs, its high levels of employee engagement in environmental causes and partnerships with groups like World Wildlife Fund. Among global businesses, it has a reputation as one that is working hard to offset the effects of using its products: printers, electronics and other potentially resource-intensive items.

Frances Edmonds has worked with HP Canada since 1999 in various environmental management roles. Her work educating employees and developing sustainability policies was such that, in 2015, she became the company's inaugural head of sustainability. She's become an active voice in not only telling HP's sustainability story, but advocating for sustainability across all business. She and HP partnered with the World Wildlife Fund, for example, to create the Living Planet @ Work program, which offers businesses free resources to bolster their own environmental efforts.

She's built her position from the ground up, and now works at the executive level to keep the story of HP's sustainability efforts at the forefront of its messaging.

You report directly to HP Canada's CEO. How would you describe your role in the company overall?
The great part about my job is that I go where I'm needed. I'm an intrapraneur.

That terms suggests a lot of hustle and advocacy, always selling. Reporting to the CEO, I would have thought things were more established than that.
It's a bit good side/bad side. On one hand, the functionality of it on the marketing side is very young, so there's aren't many tested methods on how to do this. But the up side is that you get to make it up as you go along. It's hard work but a lot of fun. It's test and learn.

You work on both sides of the curtain, dealing with HP employees and its customers. Is that challenging?
Most people in Canada have no sustainability education at all. You're dealing with an illiterate internal population (and I don't mean to use that in an derogatory way), and a customer base who was never taught it. We estimate that environmental literacy is less than 5% of the adult population in Canada. It's hard to have a conversation when someone doesn't know what a carbon footprint is.

Are there established metrics a sustainability leader can rely on to prove value?
The metrics to measure my job success revolve around telling HP's story: public speaking, getting employees to volunteer and engage, external recognition et cetera. It's a young science so we don't necessarily have good metrics for measuring the impact of sustainability. I often defer to our internal employee polling… 98% of our employees think it's important to HP that we're a leader in sustainability, and 99% think it's important to our customers.

What's it like working with executive leaders who all have their own priorities? Do you work more often with one leader or division?
It really comes down to personality and individual passion. For the first few years of my career, I was pushing the rock up the hill. But now I'm in such demand I can't keep up. It's tough, because now I have to be very strategic about how I get the best return on investment with my time. I have to say no to some people sometimes, and I don't like doing that because I can see opportunities.

What's the best way to structure sustainability initiatives in a corporate environment?
The duality is [whether] sustainability should be a separate department, or should it be integrated into everybody's job? You're probably always going to need a leader to be a champion, but you want it integrated into the business. That's when it's most effective.

Do you feel you're adequately funded to be effective?
I have direct funding to manage the partnerships I do, but if I need to do something internally, I'll ask marketing to pay for it because that's a marketing job I need to do. I never consider [my budget] to be just my budget. I consider that table stakes to get in the door so I can convince other people to spend money on this.