Check it out: World Series winners join Heinz' road trip
The boys of summer play a big part in a local stop of an activation campaign.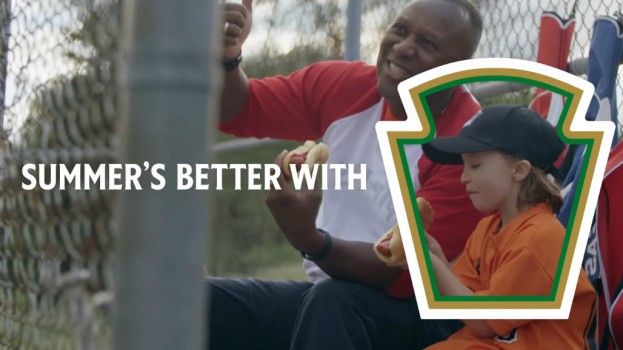 Joe Carter and Roberto Alomar popped up at an Ontario little league game as part of a brand activation for Heinz.

As members of the 1992 and 1993 Blue Jays lineups that won back-to-back World Series, Carter and Alomar
were accompanied by a band, a ballpark organist, a Heinz hot dog vendor and a branded tour bus that surprised the junior players with some big-league frills.

The event was captured in a video that will now appear in an ad buy across social media, online video and in Cineplex theatres.

The event was part of a series of summer "road trip" activations that kicked off back in May at Webers, a popular Ontario burger joint on a major highway between Toronto and the province's cottage country. The pop-up installation is giving away bottles of ketchup customized with consumer photos taken at each event (although this particular activation didn't accompany Carter and Alomar).

Heinz pop-ups are set to appear at a number of summery events across the country including the Calgary Stampede, Toronto's Taste of the Danforth, and concluding its run in Vancouver at the Pacific National Exhibition in September.

The campaign's experiential production was overseen by Mosaic with creative developed by Taxi 2. Starcom is handling media for the work, with Edelman on PR.