Fall TV 2017: Leaning in to brand building
Buyers weigh in on which new shows and classic reboots will catch on as broadcasters bring conventional back to its roots.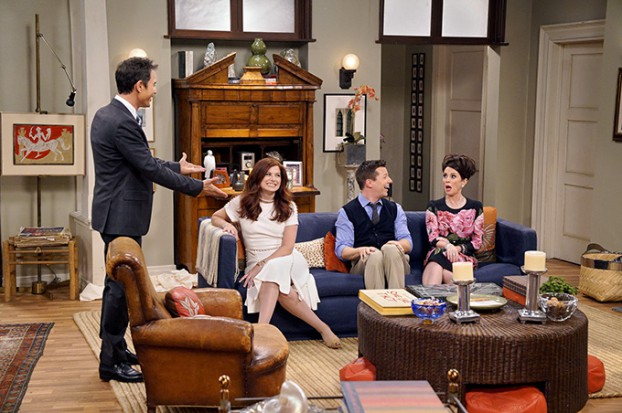 This article appears in the Summer 2017 issue of strategy.
By Val Maloney and Bree Rody-Mantha
In the first of a three-part series on this year's fall TV slate, we look at why broadcasters are leaning in to reboots and spin-offs as conventional TV embraces its roots in brand building. Be sure to also check out parts two and three.
The adage goes, "If you can't beat 'em, join 'em." But amidst competition from digital players, and while a generation of children grows up not knowing the concept of a "timeslot," TV is marching to the beat of its own drum.
Conventional networks are differentiating from specialty and OTT by bringing in new procedural dramas, comedies and action series, outweighing the serialized stories specialty networks are known for.
For some broadcasters, it's about sticking to what they know best. City is veering back into familiar comedic territory, while CTV is offering a Big Bang spinoff, Global is building on its action and drama slate and CBC continues to invest in classic Canadiana.
The message across the board at this year's upfronts was clear: the power of TV for brand-building isn't going away. And if you thought it had, then the message was that it's back.
Barb Williams, EVP and COO at Corus Entertainment, said conventional TV was battling an identity crisis, but that it's come back to its roots.
Recent enhancements to ad targeting and measurement are giving TV more power by bringing it closer to options available on digital. It's also getting big buzz thanks to reboots and brand extensions that have broad appeal, big brands and big stars.
Among the notable returning shows is Will & Grace, which is resuming on Global Thursday nights at 9 p.m. after more than a decade off the air. The show will bring back the original principal cast, director James Burrows (who headed up every episode of the series' original 10 seasons) and writers Max Mutchnick and David Kohan.
Williams said the return of the original cast and crew will give fans of the first series something to cheer for, but believes Will & Grace will also draw a new crowd.
"I think when we've seen the remakes of some of these other shows, we've seen that they work for multiple audiences," she says. "I think of Gilmore Girls [the Netflix revival]. Frankly, I wanted to watch it again and my daughter who didn't see it the first time around wanted to watch it. So it's definitely opening it up to a new audience."
Anthropologist Johanna Faigelman, founding partner and CEO, Human Branding, says that reboots of '90s shows give millennials the opportunity to escape back to a time before the internet.
"TV is escapism in and of itself, but the notion of a simpler, retro show can allow me to escape from my life and the stresses and anxieties," she says. "There is a kind of groundedness and simplicity that resonates now. Interestingly, the 1990s was the decade that millennials sort of cling to, just before the boom of social media."
Lindsey Talbot, managing director, trading and activation at Maxus Canada, thinks the strategy of not overstaying its welcome and starting with a 12-episode order is a good one.
Valerie McMorran, EVP and investment director at Starcom, says bringing back a former hit is often an easy yes for placing ad dollars.
"From a buying perspective, you're always looking for programs that deliver," she says. "If it's tried and true then you just pay X and you get Y. There isn't a lot of risk with those."
Also joining the Global schedule is a made-for-the-21st-century installation of 1970's cop drama S.W.A.T (led by an all-new cast including Criminal Minds' Shemar Moore and created by Friday Night Lights' producer Aaron Thomas). The reboot, airing Thursday nights at 10 p.m. on Global, features Moore as a newly appointed S.W.A.T. captain who steps in after his successor accidentally shoots a black teenager.
Series star Moore said at Corus' upfront that the original characters and theme song are meant to appeal to classic fans, and that the series tackles topical subjects to capture a younger, socially aware audience. "The '70s show was pure entertainment… This is entertainment with a lot of lessons."
Another return to the airwaves is '90s classic Roseanne, which has been snatched up by CTV for mid-season. The working-class family comedy will bring back the whole Conner family, with stars Roseanne Barr and Sarah Gilbert among the executive producers (as well as 2 Broke Girls creator and star Whitney Cummings). Talbot isn't certain this reboot will play out as well as Will & Grace, noting she doesn't think there is the same appetite for the show in Canada as there might be south of the border.
Also getting a refresh is the '80s primetime soap Dynasty, picked up by CW and produced by the team that brought Gossip Girl to the small screen – the Netflix co-pro, however, wasn't made available to a Canadian broadcaster.
While bringing back big names from the past is one programming strategy, another is expanding on the star power that's already on screen.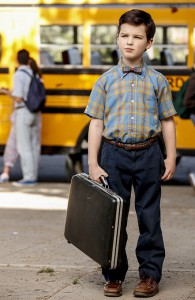 The biggest example of that is Young Sheldon, which CTV will lead in with its parent show The Big Bang Theory in a Thursday night comedy block from 8 p.m. to 9 p.m. beginning in November.
CBS' prequel series follows an elementary school-aged Sheldon (played by Iain Armitage of Big Little Lies), with Big Bang's Jim Parsons (adult Sheldon) narrating and also executive producing. He's joined by Jon Favreau (The Orville, Iron Man) and Chuck Lorre (The Big Bang Theory, Mike & Molly), who are also on as EPs.
Talbot says the show, which runs with a voiceover from Parsons in place of a laugh track, has a Wonder Years feel to it, and bets the comedic format is different enough to draw in new fans that aren't already watching Big Bang.
The Big Bang double-header will face competition from a few other comedies in its 8 to 9 p.m. time slot, squaring off against Superstore and The Good Place on Global, and against City's Bad Blood in early fall, followed by The Orville in late fall. It will also go against football content on CTV Two, as well as Dragons' Den on CBC.