Verdict: Air Canada's social 150 push
The air carrier's head of brand on the strategy behind its most successful social campaign to date.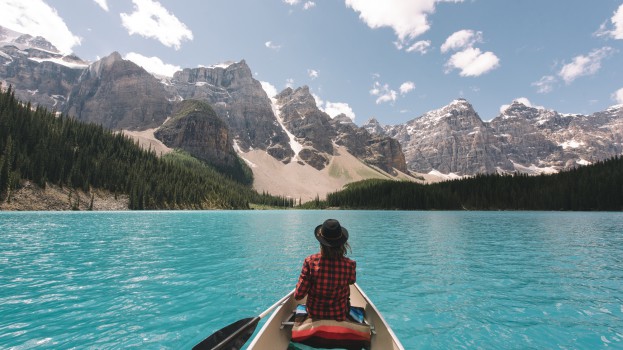 Air Canada was one of many brands looking to tap into the Canada 150 vibe in 2017. Knowing that shared travel experiences drive trip research and interest (and, eventually, ticket sales), the air carrier took to its social media channels to get sharing. It built its campaign around a contest to drive engagement, then waited to see how it would fare in the sea of brands fighting to be heard in the Canada 150 clamor as Canada Day approached.
The plan
Air Canada launched "See: Canada" at the beginning of May in a bid to get Canadians promoting domestic travel across several social media platforms. For a chance to win two round trip air fares to anywhere Air Canada flies in the country, people were asked to post their favourite Canadian places on Facebook, Instagram or Twitter with text or video that showed off what they loved about their chosen locale. Each posting required the #Canada150 hashtag and Air Canada had to be tagged as well.
The campaign would also see Air Canada brand ambassadors go abroad to offer Americans and expatriots a chance to fly home for free.
During the contest's run, eight user-generated posts were also selected to further promote the event. Each selected post was made live for a 24-hour period on Air Canada's official Facebook, Twitter and Instagram accounts.
But the whole contest kicked off with a video pushed through the brand's social channels.
The strategy
Andy Shibata, managing director, brand for Air Canada, said the work was designed to facilitate everything that makes for a strong social campaign: "videos with an emotional story, a relevant and contextually meaningful national event tie-in, the opportunity for viewers to share their own perspective," not to mention a shot at winning flights.
"The contest provided our audiences with a way for them to engage with the historic event as well as the brand by posting their own special place in Canada, in turn inspiring others to see Canada in 2017."
The results
The contest wrapped on July 1 and, once complete, would contribute to making "See: Canada" Air Canada's most successful social media campaign to date, receiving more than 20,000 entries in total (15,000 entries on Facebook, 3,155 on Twitter, 4,439 on Instagram and an additional 200 entries were mailed in).
The overall campaign would end up earning 5.9 million views and generating 27 million impressions.
The mid-campaign posts featuring user content generated reach of 2.8 million on Facebook, 2.3 million on Instagram and 1.5 million on Twitter.
The partners
Lead agency: J. Walter Thompson
Media strategy: Mindshare
Social media: Bookmark Content & Communications