Glad ties itself to strength
The Clorox brand goes for a more emotional approach to boost in-store consideration.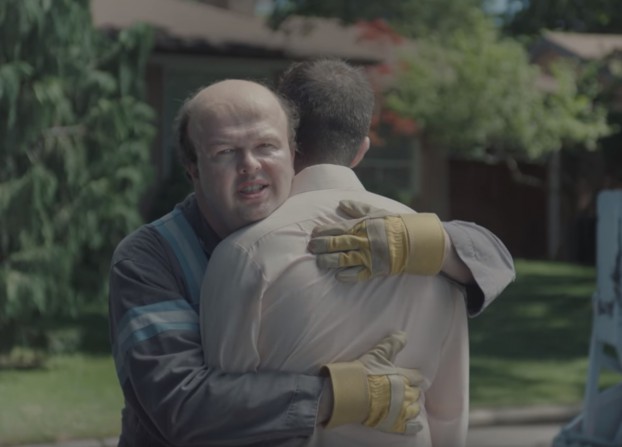 Clorox Canada is placing the "moment of truth" that accompanies lifting a garbage bag at the centre of new creative for its Glad brand.

In a new 30-second spot, the viewer is left wondering why two men are caught in a long embrace on the boulevard of a residential neighbourhood. The scene takes on greater significance as the camera pans out, revealing a garbage truck, and finally, an apparently hug-worthy Glad garbage bag.

The ad is intended to create a funny dramatic tension that the consumer will remember at the store. "When you think of Glad and garbage bags, it's not a high emotional engagement category," says Matt Kohler, VP of Marketing at Clorox Canada. "Trying to get consumers to think about it is the key challenge."

Kohler adds that a "consumer deep dive" revealed that strength is a key factor for the trash bag purchaser. "The most important benefit is strength," he says, "that moment of truth when you lift the bag, and you just have to know that it's going to hold."

It's the first time Clorox has worked with FCB Canada. Glad used to rely on global creative. Last year, the company opted to launch a full campaign, including TV and digital, and to develop the creative locally to better reflect Canadian consumers who are leaders in recycling and compost solutions, Kohler says.

Following a global agency search, Clorox  is now working with FCB on its cleaning brands, including Clorox, Pine-Sol, Green Works, Tilex, and Liquid Plumr, as well as Glad and Renew Life.  Some of its household brands, as well as Brita and Burt's Bees are being handled by DentsuBos.

Through a year-long national television and digital campaign, Kohler expects the ad to reach 82% of its target demographic, which is broad (between the ages of 18 and 54) but largely skews to mothers. Although fathers are often the ones taking the garbage out, women continue to do the majority of the purchasing in the category.

Glad's previous campaign, "Guaranteed Stronger," did well by reinforcing the idea of strength, Kohler says, but "it had reached a point where we needed a new creative idea. We wanted to infuse it with much more emotionality."

Glad's trash business has seen 16 straight months of share growth, according to the brand.