What's trending for 2018?
From penny-pinching to facial recognition, here's what Mintel sees for next year.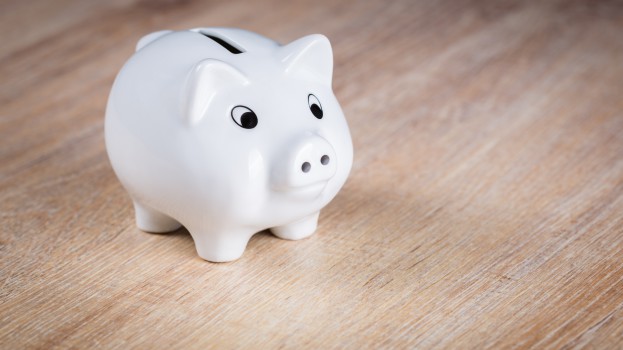 This year was all about echo chambers, nostalgia, and wine in a can. But in the marketing world, anticipating tomorrow's trends is today's imperative. As such, we've compiled some of the insights from Mintel's 2018 North America Consumer Trends report. As we head into the final months of 2017, check out how some brands are adapting to the changing landscape.
Buying into trustworthy brands
The current political climate south of the border, coupled with the rise of "fake news," has some experts saying we're living in a "post-truth and post-trust world," Mintel reports. As a result, the market intelligence company says trust will be one of the strongest drivers of consumer choice heading into the new year. Consumers are showing more loyalty to the brands they feel reflect their own actions, beliefs and morals. Brands will have to prove their trustworthiness by taking a stand in authentic, meaningful ways.
Mintel's research suggests the best way to achieve this is communicating with transparency, honesty, and facts. It points to SC Johnson, which announced this spring that it would list the 368 potential skin allergens in its products. Also this year, American chef and restaurateur Rick Bayless showed support for immigration by closing four of his Chicago restaurants for a day.
Budget-conscious spending
If values are an important consideration for consumers, value matters just as much. According to Mintel's research, the stigma around buying products on sale or with coupons has largely disappeared, following significant job losses in the factory and retail sectors and growing pressure on middle-income earners across the board. The consumer trends report notes that 36% of Canadians say they worry about money a lot of the time, and 52% say they are more cautious about spending.
As a result, companies are prioritizing budget-conscious consumers, offering them the benefit of lower prices. In the U.S., Amazon has added a $5.99 per month Prime membership for people on government assistance. Online dollar stores, such as Hollar, are becoming more popular. And Tesla has released its US $35,000 Model 3, as it tries to make electric cars more affordable for the masses.
Self-care and holistic views on health 
Interest in self-care and preventative health has been around for decades, Mintel says, but a number of influences will see them become more prominent over the next year.  The debate over America's health care system, a shortage of physicians there and in Canada, terror threats and other political turmoil has contributed to increased anxiety over health.
In a poll, 21% of Canadians said saving money was a reason they manage their health, and 84% of adults said they are concerned about the future of the economy. Brands are responding by offering ways for consumers to incorporate wellness into their daily routines. Mintel's report highlights Hilton's Five Feet to Fitness initiative, which encourages customers to exercise on fitness accessories and equipment in their hotel room. Others have put more emphasis on mental and emotional wellness, such as Bell Canada's annual Let's Talk Day.
AI that hears – and sees
Developments in AI are expected to continue, with consumers becoming more comfortable using smart assistants to complete tasks. But the technologies behind them will increasingly "migrate from type to talk," Mintel reports. Moreover, the line between our online and offline worlds will continue to blur, as AI develops better image-recognition capabilities.
Consumers will continue looking for and buying into technology that promises to make their lives more manageable. The report notes that three in five Canadians expressed interest in having Bluetooth technology in their next car, and that 50% of Americans have used or would use AR or VR to "experience a location."
Major tech players are leading the charge in this respect, with Apple deploying its Face ID feature as a security biometric. It has also increased the prevalence or AR by building it into iOS11 and opening it up to developers. Similarly, Facebook has made strides with its AR glasses that can superimpose photos and videos onto users' field of vision.