Are you Insta-worthy? (column)
PepsiCo's Nancy Rooney on why social currency is a critical part of your brand's value equation.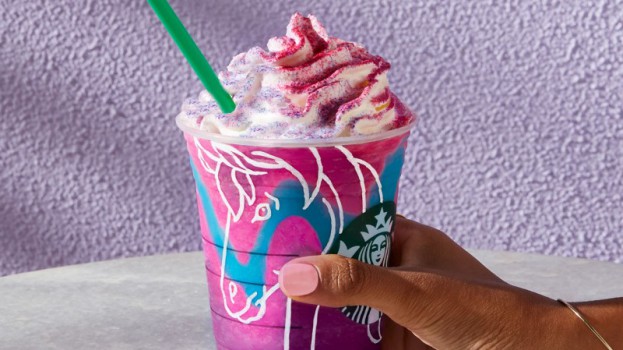 By Nancy Rooney
Marketers love the phrase, "value is the price of entry."

But when we see cherished brands losing share of voice, we have to ask: has our definition of value changed?

Yes, absolutely.

Traditional marketing models are breaking and those that can zig while others zag are finding a way to grow their brand at premium price points. A huge part of this is what social currency you can offer your consumer. Almost 80% of purchases are based on social recommendations and it's almost a part-time job curating our personal profiles on channels like Instagram and Facebook.

There are no clear rules when it comes to delivering a superior experience through social media, but by adding some creativity and options to personalize, social currency can be leveraged for any brand.

Just look at Starbucks. The idea I love the most is their Unicorn Frappuccino. The news was announced to me via my 11-year-old daughter, whose head nearly spun off, and it was Katy Perry who had told her via Instagram.The way the disruptive innovation was launched made it feel that it was created just for her.

Considering my daughter does not drink coffee (yes, I get it, Starbucks serves more than coffee), Starbucks isn't her brand. Until now. Now she wants to go to Starbucks all the time. She wants the secret menu ombre pink drink, and now she knows how to speak their language with a grande non-fat caffeine free caramel Frappuccino with extra whipped cream. This approach has created a habit for my daughter and based on what I have seen from Starbucks' latest traffic performance, my daughter isn't alone in her increased visits.

This is an interesting case study when you look at the intensive price competition in the marketplace. The major players continue their dollar drink promotions and offer low prices to attract more consumers. Price was completely irrelevant in this case because of the unique beverage, but more importantly the increase to her social currency.

It's the content that drives the business model; you can deliver both penetration and frequency. How? Your loyal fans tell everyone they know, they go more often and they drag the whole family/friends along with them who end up buying something too.

So how can you create your unicorn and be disruptive with technology?

Get deep with your consumer and understand their digital personalities, not their habits. Think like Amazon in terms of customized and relevant content, know who your consumer's influencers are, build new strategic partnerships, figure out who the "real" online celebrities are. Bet you don't know many of them.

Connect with new thought partners. Meet with Google, Facebook, small boutique agencies, smart established agencies. Be disruptive to your model and your mix. It's particularly interesting to look at other segments for their expertise. For example, the Four Seasons and Marriott hotels are masters at managing the guest experience and they have accelerated the role technology plays. Tapping into their expertise is a great way to consider your ability to influence path to purchase.

Think of technology as not just a media platform, but a revenue stream. Really challenge your business model. Unicorn frappucinos aren't free, you don't have to give away your idea either. Starbucks encourages us to "reload our card" so they have essentially banked a revenue stream and we haven't even purchased anything yet. PepsiCo partnered with world renowned designers to take their wildly successful emoji program online; with emoji sunglasses, ugly Christmas sweaters and other exclusive items as an online revenue stream.

Think of the consumer journey end to end. Don't create a single "event." Think about the story you will tell them throughout the year. Your idea might sound niche and small now but you have the opportunity to create crazy consumer love that will give your idea a larger stage.

Nancy Rooney is senior director of strategy and marketing for PepsiCo Canada.