SickKids defies limits
Kids are once again made heroes as the foundation kicks off its $1.3 billion fundraising campaign to rebuild a hospital.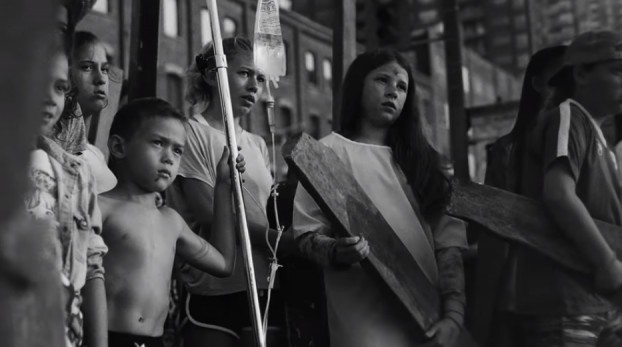 SickKids is going all in with its "VS" platform, debuting new creative with a massive goal in mind.
The foundation has formally announced its fundraising goal for building a new hospital: $1.3 billion over five years. The old hospital will be torn down and built back up in phases beginning next year.
Fundraising efforts are kicking off with a new Cossette-led spot, "SickKids VS All In," a poignant black-and-white piece with children at the centre.
Initially set to "I'd Do Anything" from Oliver!, the spot portrays kids from all over the city scouring their homes and neighbourhoods for building materials and congregating together to take on the monumental task of building a modern hospital. As they gather, the music and tone shift and we see real patients joining the march.
"With this campaign, we wanted to really single-mindedly communicate the need to build a new hospital," says Lori Davison, VP of brand strategy and communications at SickKids. "It's a very expensive proposition to build a hospital and it can't be done without philanthropy."
Like the original "Undeniable" creative that came with the "VS" brand platform launch a year go, the new work again has real kids at the centre. That's an important part of the strategy this time around, as SickKids wants to remind donors who they're helping, but also convey a sense of urgency by SickKids' huge goal into context, Davison says.
The "SickKids VS Limits" fundraising campaign follows a teaser featuring actor Ryan Reynolds and hundreds of real hospital staff, launched last month in the lead-up to SickKids' $1.3 billion announcement.
A 90-second version of the new "All In" spot will debut in broadcast on Saturday during the Toronto Maple Leafs game, with the longer, two-minute version being supported online. The campaign also includes a series of wild postings and murals that will be unveiled across the city in contextually relevant ways based on the neighbourhood, such as "King West VS Limits."