Loblaw to merge PC Plus and Optimum programs
The new PC Optimum program will allow consumers to earn and redeem points at more than 2,500 retail locations.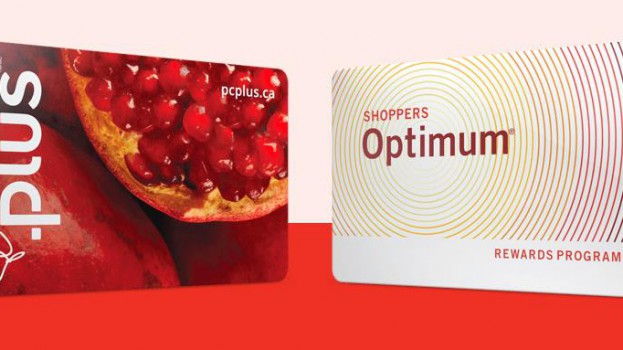 Loblaw Companies has finally pulled the trigger on combining its PC Plus and Shoppers Optimum loyalty programs.

The new PC Optimum program launches on Feb. 1 and combines the elements of each program most loved by consumers, the company said in a press release. That includes weekly personalized offers based on past purchases as well as points-earning and points-redemption events.

Customers will also earn 15 points for every dollar spent at Shoppers Drug Mart – compared to the current 10 under Optimum – to account for the higher number of points needed to reach the minimum redemption level. The current minimum threshold for PC Plus members to redeem their points is 20,000 (equal to a $20 redemption value), but will be lowered to 10,000 (equal to $10) under the PC Optimum program.

Members will be able to earn and redeem points at more than 2,500 store banners, including Loblaws, Shoppers Drug Mart, Pharmaprix, No Frills and Superstore, as well online platforms for brands like Joe Fresh and Beauty Boutique. They will be able to do so through a single app, card or using a PC Financial credit card.

There are roughly eight million PC Plus members and 11 million Shoppers Optimum members, with at least half of those members enrolled in both programs. Members will be able to continue to earn points as normal until Feb. 1. At that point, the full value of their points will be converted to PC Optimum points. Each PC Plus point is worth one PC Optimum point, with 100 Optimum points being worth 125 PC Optimum points.

In Quebec, where Shoppers operates under the Pharmaprix banner, the Pharmaprix Optimum program will be discontinued due to differences in laws regulating loyalty programs. The program will end on Jan. 31, and members will have until May 2 to either redeem their points or transfer them to the new PC Optimum program.

The move has been a long time coming. After Loblaw acquired Shoppers in 2014, Jim Noteboom, SVP of loyalty and consumer insights at Loblaw, said he would prefer having a single loyalty program instead of operating two.

"[Canadians] want a single, easy-to-understand program, covering our entire assortment of food, health, beauty and apparel," Noteboom said in a press release announcing the merger. "Most of all, the PC Optimum program will deliver on their expectation of equal value when the programs come together, with additional options to save even more."

Both PC Plus and Optimum are among the most popular loyalty programs in Canada, ranking first and third, respectively, among grocery and drugstore programs in the most recent Bond Brand Loyalty ranking.

Combining the two programs will not only help Loblaw reduce the cost of operating a pair of separate programs, but also capitalize on the surging popularity on coalition loyalty programs that can be used at multiple banners.