Longo's debuts new brand positioning
The family-owned grocer has evolved its brand and strategy to attract a younger generation of shoppers.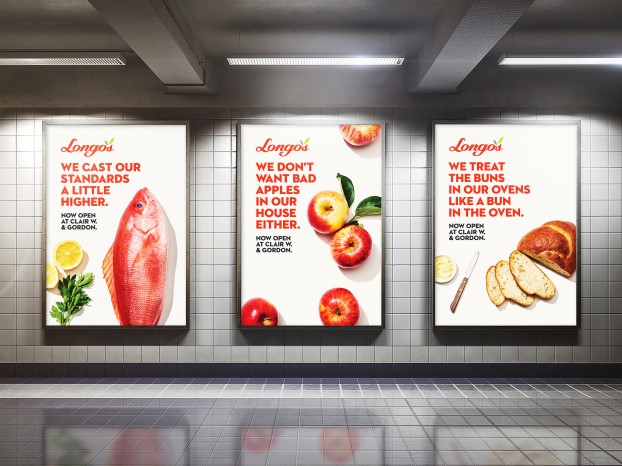 In an effort to attract a new generation of customers, Longo's has evolved its brand positioning and creative strategy.
The family-owned grocer timed the debut of its new positioning and design work to leverage the opening of its new stores in Ajax and Guelph. As part of the transformation, Longo's has redesigned its food magazine, Experience Magazine, to be unveiled for the first time in an upcoming holiday issue.
The brand positioning and strategy are being led by Conflict, a Toronto agency launched by brand strategist Jason Last and creative director Niall Kelly in April, whose roster already includes brewery Ace Hill, Endy Sleep, Kitchen Stuff Plus and Engineers Without Borders Canada. Conflict researched several new story approaches with consumers before settling on the idea of "Family Standards," say Last and Kelly.
Alex Green, Longo's VP of marketing, says the GTA-based grocer operates in one of Canada's most competitive categories and markets. He says "Family Standards" has always been at the core of the brand, which has benefited from having one of the most loyal consumer bases in the category, according to its own research. The idea that the grocer offers customers products that "we'd be happy to serve our own family" is one that resonates with millennial shoppers in particular, says Green.
Longo's visual rebrand will be reflected in its print flyers, food magazine, as well as in out-of-home, radio and digital ads. In the medium-term, Green says the new brand positioning will be folded into its digital properties; in the long-term, it will redefine the entire shopper experience, including the physical layout of the stores.
Additional digital, OOH, direct mail and in-store is also being rolled out in support of the opening of the Guelph location last week.
Last and Kelly say there is a tension at the heart of the strategy, which lends itself to a great story-telling opportunity. While the positioning is built around the high standards consumers set for themselves, they say consumers in general have less faith in the moral standards of corporations.