MAOY Bronze: Mindshare's content push
The Toronto shop boosts its agility with a newly launched business unit.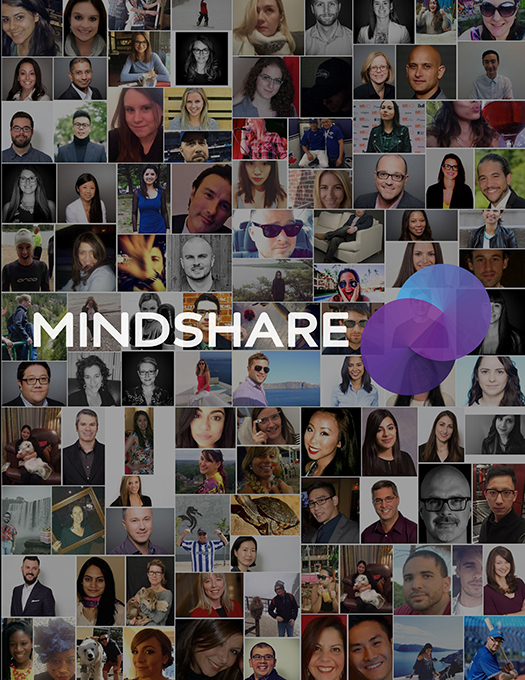 This article appears in the November/December 2017 issue of strategy.
For Mindshare Canada's CSO Devon MacDonald, a late-September heat wave that impacted a broad swathe of Eastern Canada perfectly underscored the challenges – and opportunities – around modern-day marketing.
The post-Labour Day period is when companies typically promote new fall fashions, winter-ready menu items, etc. But ads for sweaters, Halloween costumes and pumpkin spice lattes are unlikely to resonate with consumers sweltering in 30-degree temperatures.
"A consumer [in that situation] doesn't care about the fall fashions," says MacDonald. "[They say] 'It's 32 degrees today, I want a new pair of shorts.' What a great way to demonstrate how irrelevant you are by sticking to the script."
Timelier and more relevant media campaigns have been a priority for the Toronto-based shop (which picks up the Bronze Media AOY prize), embodied by the launch of its newest business unit Content+ this year. The division, which originally debuted in several international markets in 2014, specializes in what Mindshare describes as "real-time micro-content in a rapid production environment."
Globally, Content+'s products have ranged from the recent 2By3 web series for PepsiCo's Indian snack brand Kurkure to "The Audition" for Jaguar – in which the millennial target was invited to star in a short action film.
The solutions developed by Content+ vary between markets: in the U.S., for example, it is heavily focused on original in-house creation, but the Canadian operation harnesses Mindshare's relationships with publishing and production partners, developing content that can be quickly integrated with existing media plans.
According to MacDonald, the work is led by in-house producers at Mindshare who coordinate with the company's media planning and buying teams, as well as clients and production partners. The Canadian office is looking at expanding into original creation in 2018.
Mindshare has a "planning for agility" process that enables it to react to what MacDonald describes as fixed (an episode of The Bachelor) and fluid (an early fall heat wave) opportunities.
"With those moments identified in advance we are never left scrambling to chase the latest trend, and have media assets ready," says MacDonald. "The ability to stay relevant in culture gives our clients a distinct advantage – and the integration of Content+ within this process just furthers the agility."
The five-person Content+ team delivered approximately 25 programs for five of Mindshare Canada's 25 major clients in 2017, a number MacDonald believes could "easily double" in 2018. "Every client that starts working in this model has said that it has worked for them, and asked for more," he says. "It's a great testament to its effectiveness."
The unit is responsible for all of the radio commercials for one of Mindshare's newest clients, Indigo. MacDonald is convinced it is at the vanguard of a new approach to advertising that puts content at the forefront.
MacDonald says that retail clients like Indigo are constantly adapting and launching plans on the fly. While media planning and trafficking can help, he describes the accompanying media assets as "the next hurdle."
Integrating radio production within Mindshare, he says, has created a smoother process, while working with Indigo's marketing team has enabled Content+ to be totally linked with its brand strategy and planning.
More recently, Content+ partnered with The Kit on a new holiday marketplace event that included a pop-up store, as well as original content development and media distribution. "By tying into media and providing production and coordination resources from the agency, we were able to assist in the event being better organized and more integrated with media [and] produce better results," says MacDonald.
After the creation of standalone media services several decades ago, MacDonald believes a "re-merging" of media and creative is underway. He says it is being driven by two factors: the speed of information, which is leading to shorter news cycles, and client demand for greater cost efficiency in their agency relationships.
"For brands to be relevant, they have to act quickly, and the traditional agency model doesn't always lend itself to that," says MacDonald.
One of the ways Mindshare grapples with the changing media environment is the annual Mindshare Huddle, a one-day event at its offices in which it invites the country's senior media leaders to provide thought leadership and ideation around a pre-determined topic (no PowerPoint presentations or sales pitches allowed).
"They are really about informing and inspiring the entire agency, and having a thought-leadership type of discussion with the different media partners above and beyond our everyday business," says MacDonald.
Last year's discussion was built around the concept of "the passive massive" and how brands and their media partners can create an "additive experience" for the majority of consumers who passively ingest advertising. One of the actionable ideas to come out the discussion was a partnership with Rogers that led to the introduction of five-second pre-roll ad units.
The theme for this year's event is "Truth is trust," which addresses issues from transparency to "fake news" – an issue that MacDonald says isn't going away, and stands to further erode consumer trust of media brands. And their advertisers.
"What keeps me up in night is when there's a lack of trust between consumers and brands, which could ultimately lead to a collapse in advertising," he says. "If you can't trust a tweet or news article, what does that mean for an advertisement you didn't want to see in the first place?"
New Business
Indigo, Fairstone Financial
New Hires
Darcy MacNeil, director of Content+; Sarosh Waiz and Nicole McCallum, directors of communications planning; Lucy Crean, digital investment director
Staff
270
Cases
---
Campaign: Ben & Jerry's On Demand Ice Cream Chat Bot
Client: Ben & Jerry's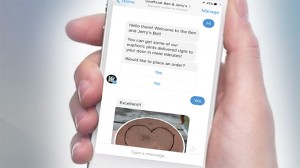 Campaign: Dove Snapchat Hack
Client: Dove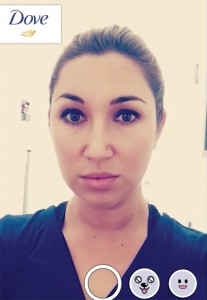 Campaign: Walmart Mobile Beacon Campaign
Client: Walmart Canada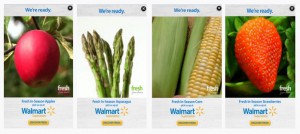 For full cases, go to maoywinners.strategyonline.ca/2017