PRAOY Silver: The Colony Project holds its own
The offshoot agency has increased its staff and expanded to Montreal.
This article appears in the November/December 2017 issue of strategy.
Younger siblings are often eager to grow up as quickly as their elders. But The Colony Project hasn't had to wait long for its seat with the big kids.
The newcomer originated in early 2016 as an offshoot of fellow Vision7 agency Citizen Relations. And, in less than two years, the Toronto and Montreal-based shop has established itself as a contender in Canadian PR, taking home strategy's Silver PR Agency of the Year title.
"As [Citizen] started to get bigger, we saw a need to have a bit of a scrappier mandate and be nimble," says Amanda Shuchat, a former VP at the bigger shop who now serves as managing director at Colony.
Specifically, it was devised to help clients, especially ones without big PR budgets, reach new audiences beyond their traditional targets, eschewing impressions-hunting and traditional tactics like press releases in favour of more innovative work. It does that through what Shuchat says are integrated campaigns but with an earned media-first approach, with all of its budgets project-based.
For example, Hyundai tapped Colony not for traditional automotive PR, but to help generate buzz in new contexts, like around lifestyle and design, to reach the 18 to 30 demo. To promote the brand's new Ioniq model to millennials, Colony tapped into the insight that searching for the right car is similar to finding the perfect mate. From that, the agency positioned the new model as the right mix of brains and beauty, including forging a partnership with Tinder – a first for an automotive brand in Canada.
The Ioniq's "profiles" on the dating app featured one of two influencers, Quebec actor Joey Scarpellino or Toronto reality TV star Jasmine Lorimer. Users who swiped right would be taken to a contest page where they could win a date with one of the influencers (in the car, of course).
Hyundai was one of three clients, along with Alcatel and Bayer, brought over from Citizen when Colony launched – however, the two shops don't go after the same business.
"We call ourselves 'Citizen's sister,'" Shuchat says. Though largely cut from the same cloth, Colony stands on its own.
Since launch, Colony has grown its client roster to 17, including La Roche-Posay, M&M Meat Shops and The Match International Women's Fund, among others. Its team has also grown to 12 staff (including two in its Montreal office, which opened in May) from Shuchat and her three original hires.
"I like to call us the Goldilocks of agencies," she says. In other words, it's not a boutique agency and it's not a traditional PR behemoth, but it aims to provide a deep level of client service in a nimble way.
Colony does call on support from both of its fellow Vision7 agencies (such as strategy and insights from Cossette) and a network of freelancers. "We're able to stretch and shrink as needed," she says.
Integration is also the case when it comes to how client work is divided. "We purposely, by design, do not have practice areas [such as CPG or automotive divisions]," Shuchat says. That's a move to get everyone at the agency thinking beyond which tactics work for just one category. For example, because of its work with La Roche-Posay, it's been able to tap beauty influencers for work with Hyundai.
And it's trying to maintain that level of integration even as it grows. It combines Montreal and Toronto teams by conducting joint weekly status meetings and allowing Montreal staff to lead national programs, not just ones for the French-language market.
At the heart of it, Colony considers itself a start-up for start-ups. Along with its bigger name clients, it also counts challenger brands on its roster, including Social Lite Vodka and Nando's (a staple in markets like South Africa and the U.K. that's working on growing here).
That philosophy has most recently come forward in a more overt way, through The Common Good Project, a workshop for young companies that can apply for Colony's PR expertise. This fall, the agency is offering the select start-ups half-day sessions with PR leaders, who will provide counsel on media and influencer relations, as well as social and communication strategy. It will also include a group brainstorm session to help develop ideas with growth in mind.
Being integrated is important for the agency's culture, one Shuchat describes as an entrepreneurial one. "It's very much roll up your sleeves," she says.
And that kind of teamwork, after all, is what a colony is all about.
New business
Nando's Canada, Social Lite Vodka, Canadian Ophthalmological Society, HoneyWater, Tourism Yukon, Mogo, Dress for Success, Glorious & Free, The Concierge Club, Fish out of Water Design, Guinness World Records
Staff
12
Cases
---
Campaign: Smugglaroos
Client: General Mills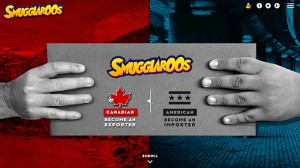 Campaign: CONTOUR Next Powered by Accuracy Campaign
Client: Ascensia Diabetes Care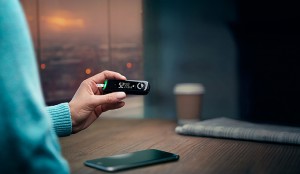 Campaign: How many laws did you break today?
Client: MATCH International Women's Fund
To read the full cases, go to praoywinners.strategyonline.ca/2017