Bell broadens the Let's Talk conversation
The company forges ahead with its mission to reach more Canadians through its annual mental health initiative.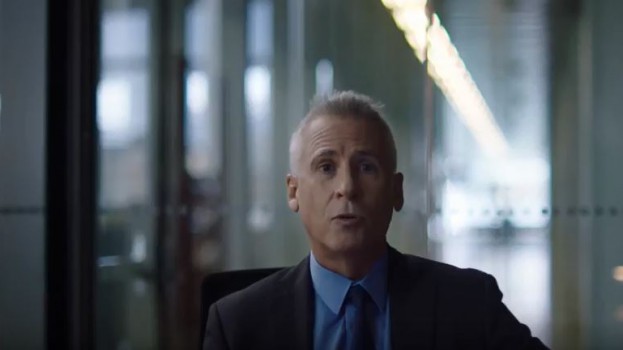 This year, Bell has once again broadened the scope of its annual campaign in support of Bell Let's Talk Day, aimed at reducing stigma around mental illness, by expanding its roster of cause ambassadors and putting more focus on people's personal stories.

The awareness campaign supporting the Jan. 31 event, now in its eighth year, launched on Jan. 5 and was developed in partnership with agency Lg2. Media Experts is handling media buy.

The TV spots, which began airing on TSN and the French-language RDS on Friday, are intended to show what the faces of people impacted by mental health issues look like. The point? They look "like all of us."

Other spots take the testimonial approach from previous years, featuring the stories of everyday Canadians who have struggled or continue to deal with issues of mental health. Campaign assets will be appearing on TV, social and other online platforms, radio, print, OOH and in movie theatres through a partnership with Cineplex, Cinémas Guzzo and the Hot Docs documentary film festival.

The company has brought on three new ambassadors this year: comedian and actress Jessica Holmes, musician and author Florence K and actress Véronique Bannon. On top of that, many former ambassadors and spokespeople have returned, including Olympic cyclist, speed skater and founding spokesperson Clara Hughes, as well as comedian and actor Howie Mandel, actress Marie-Soleil Dion, singer Serena Ryder, Toronto Maple Leafs head coach Mike Babcock and professional golfer Andrew Jensen.

Mary Deacon, chair of the Bell Let's Talk initiative, says that while there has been significant progress has been made around how mental illness is discussed and perceived in Canada, the stigma has not been completely eradicated.

A Bell Let's Talk awareness survey conducted by Nielsen in October found that four in five Canadians are more aware of mental health issues than they were five years ago and that 70% think attitudes about mental health have changed for the better. More than half of respondents said they believe stigma around mental illness has been reduced.

Deacon says the company wanted to continue pushing the conversation forward by involving a broader swatch of the Canadian population in the initiative, including farmers, Indigenous people, students and recent immigrants. The company has been measuring the success of its campaigns not only through the number of people engaged, but also through the impact of the content being produced. "Success for us is when [the campaign] takes on a life of its own," Deacon says.

Last year, the company again faced accusations from former employees who suggested Bell was not doing enough to support the mental health of its own workers, while using Let's Talk Day to promote a different message. However, according to Deacon, Bell remains a leader in workplace best practices and continues to work at providing its employees with the support they need.