Air Canada takes Olympic patriotism to new heights
The airline put Canadian values at the centre of its campaign, drawing on ideals of inclusivity, diversity and cooperation.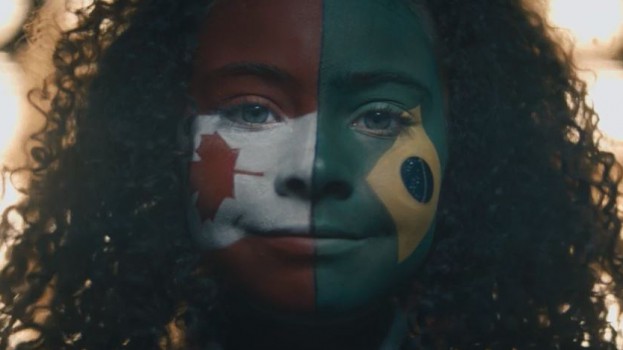 With the 2018 Winter Olympics now underway, Air Canada is tapping into the spirit of the games and what it sees as a sense of growing confidence among Canadians with respect to their role on the international stage.

With a new 60-second spot called "Our Time," which aired twice during today's opening ceremonies in PyeongChang, the airline continues to put Canadian values at the forefront of its marketing efforts by drawing on ideals of inclusivity, diversity and cooperation.

The commercial is what Andy Shibata, Air Canada's managing director of brand, describes as the second "chapter" in a story the airline has been building for some time. The effort began in December with "Our Home," a longer, 90-second spot that put the emphasis on the deep-seated connections Canadians have to their homeland.

Both "Our Home" and "Our Time" are narrated by Canadian actor Ryan Reynolds and include the tagline "Fly the Flag" — a call to action and double entendre debuted during the 2016 Rio Olympics meant to evoke a sense of Canadian ambassadorship, says Shibata.

The creative concept was developed by FCB Canada, whose mandate was expanded to include the airline's global retail communication platform in December. Mindshare is handling media buying and planning, with Weber Shandwick on PR.

Shibata says "Our Home" became one of the best performing social pieces in the company's history, with more than 17 million views across its social channels. Canadians responded particularly well to the cultural "confidence" expressed in the ad.

On the world stage, Shibata says Canada is "having a bit of a moment," which has opened up opportunities for brands. That insight is why the Olympic spot takes the "patriotic bent" of "Our Time" even further, combining it with imagery of athletes literally headed overseas to represent their country. Its scenes are filled with symbols intended to make Canadians proud, from a boy offering a jersey as a symbol of friendship, to face-painted children that reveal the country's cultural diversity.

The campaign will live online and be played on television through the CBC broadcast of the Olympic and Paralympic games. The effort is being supported by OOH placements featuring Air Canada employees across all major airports.

According to Shibata, Air Canada has also tried to leverage its "tangible role" in the Olympics, which involves transporting athletes to and from the games. The airline will be offering poutine to guests at a branded station within the Canada Olympic House in PyeongChang.