Becel embraces plant-based diets
The Unilever brand puts influencer Jillian Harris at the heart of a campaign to make the most of modern eating trends.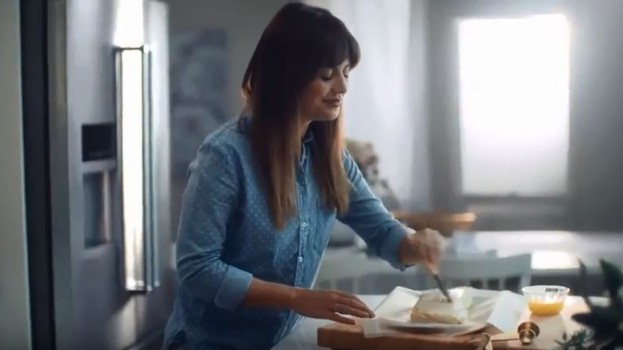 Becel is trying to leverage the popularity of plant-based eating trends by positioning its spreads as an easy alternative to animal-based products.

The Unilever brand is running an influencer-focused campaign that highlights Becel Vegan, while promoting its range of products as being plant-based friendly.

Made with plant-based oils, Becel can be seen as an "easy first step" in helping consumers transition away from animal-based products, says Nicole Fischer, senior brand manager at Unilever Canada.

A recent brand survey revealed that one in two Canadians are interested in consuming more plant-based foods, and Fischer says people almost "unanimously agreed" that doing so would be better for their health. The survey helped Becel uncover a number of barriers to adopting the trend, such as finding it too expensive, overly rigid or too boring for food lovers, says Fischer.

Those insights are what led the brand to use Canadian media personality and influencer Jillian Harris throughout its messaging. In a 30-second TV spot, Harris shows how Becel is better aligned with her desired eating habits. Fischer says the ad is meant to feel authentic, as though the former ABC Bachelorette is speaking directly to her followers.

"[Harris's] approach to plant-based eating is very similar to Becel in that that it's not rigid or prescriptive," says Fischer. "She talks about being vegan-ish, and trying to incorporate more plant-based foods in her life, but it's not necessarily about depriving herself 100%."

For that reason, Harris made sense from a brand and messaging perspective, but she also resonated with Becel's target audience: younger consumers who aren't usually as engaged with the margarine category.

Harris is also featured on in-store signage and POS materials. She has been sharing content on her personal social channels and blog, with Becel amplifying the message through paid posts. Harris' cousin, dietitian Tori Wesszer, is also part of the influencer effort. The pair developed a signature recipe that is highlighted in the TV and digital spot and being featured at PLNT, a pop-up restaurant in downtown Toronto running Feb. 28 to March 2, to which Harris and Wesszer are playing host.

Many of the campaign assets are pointing to a recipe e-book, intent on showing that Becel can seamlessly be integrated into people's diets.

Becel has started leveraging influencers in a bigger way over the last few years, says Fischer. When the brand launched Becel with Avocado Oil in September, it partnered with chef Matt Dean Pettit on avocado-infused recipes featuring the product during an exclusive dining event in Toronto's Graffiti Alley. Over the holiday season, it ran a baking campaign with lifestyle blogger Emily Schuman of Cupcakes and Cashmere, which also included an exclusive event called "Power of Baking."

"What's we've done differently with this campaign is that we really had the influencer at the heart of all of the channels, and Jillian is coming to life everywhere," says Fischer, "not just within the social and digital field."

Edelman is leading creative and PR and Mindshare on media. The agencies are tackling digital efforts together.