In the kitchen with Bob Park
How the GE marketer is whipping up a digital-first strategy that even the U.S. arm of the appliance brand has its eyes on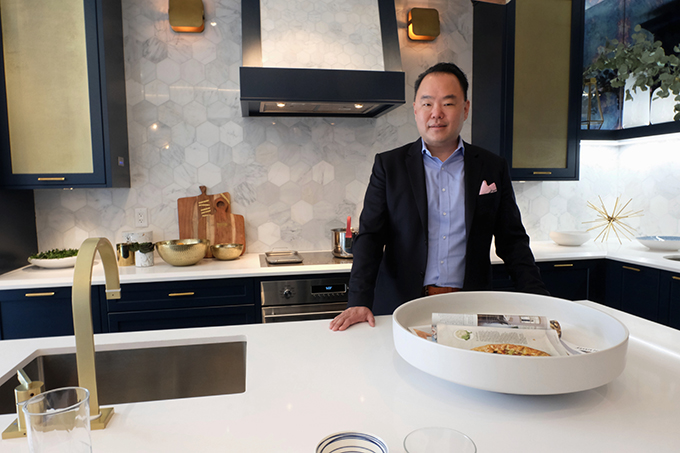 This story appears in the April 2018 issue of Strategy
Bob Park doesn't consider himself a "digital-only type of marketer." Although, leaning that way has worked for him before, and he's banking on making it work again.
As the newly appointed chief of brands at GE Appliances in Canada, Park has crafted a digital-first strategy for a company that once held the opposite mindset. The new approach, he believes, is a necessary adjustment at a time when big-ticket purchases are heavily researched online.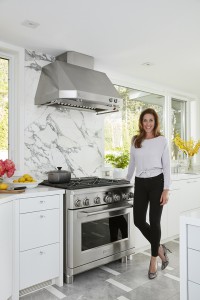 Park was appointed to his new role in November 2017, with a mandate that includes marketing, design and PR, as well as developing the identities for each of GE's individual brands as the company transitions to a "house of brands" strategy. Following the US$5.6 billion acquisition of General Electric's appliance division by China's Haier in June 2016, GE Appliances' brand portfolio now includes the GE sub-brand, Monogram, GE Café, GE Profile and Haier.
Park calls GE Appliances' shift from a prior strategy both in the U.S. and Canada the biggest philosophical or global market change that they've made. Part of that involves driving greater differentiation between GE brands and aligning its individual marketing efforts with consumer lifestyles.
While Monogram is GE's luxury line of products, the Haier collection is meant for urbanites who expect tech innovation from their appliances; the GE and GE Profile lines include modern, but more simple everyday appliances. Meanwhile, the company is relaunching GE Café – which includes refrigerators, ranges, stoves and dishwashers – as a standalone brand under the label Café and targeting style-conscious consumers whose primary consideration is aesthetics. Going forward, Park says, "a huge focus for us will be marketing from the consumer in, rather than from the product out."
In January, the company named No Fixed Address (which has shown to have a bit of a digital bent) as its new agency partner in Canada. The brand also recently added an in-house digital team. But Park says GE's evolution extends beyond running online marketing campaigns. "Anything that can be improved by digital, that's what we're trying to grasp," he says. "It's really not just a brand marketing exercise; it's actually a corporate exercise."
Prior to joining GE in 2012, Park worked in marketing at Samsung, first for its information technology division, then as head of strategic marketing at a time when the brand was trying to establish itself against major competitors like Apple and Sony. Park earned greater category experience consulting at Deloitte in early 2012. "It really added to my philosophy of consumer-first," he says. "That's really the basis of digital-first."
But he says his experience as director and general manager at Monogram is "the best case study" for the company's current strategy.
Under Park's leadership, Monogram recently revamped its website and focused on social and video content. Now a year into Monogram's digital push, site traffic has increased five-fold and year-over-year sales have increased by around 30%, he says, making it the fastest growing luxury appliances brand in Canada.
He achieved some of that growth through a partnership with Canadian interior designer Sarah Richardson, who created three branded kitchen concepts that were displayed at the Monogram Design Centre and the Interior Design Show in Toronto. One of them was constructed as a pizzeria to support the launch of Monogram's indoor pizza oven, for example.
Working with Faulhaber Communications, Monogram created content around Richardson's designs, which were then amplified through digital.
Over the next two years, Monogram in the U.S. will base its efforts on the Canadian model, bringing on fashion designer Zac Posen to create a unique Monogram design, and Park says he expects the brand will have a "far greater digital presence" in the U.S. this year than before.
Park is hoping to replicate that success with other GE products, as company figures reveal roughly 70% of Canadians do online research prior to purchasing large kitchen appliances. For now, the team at No Fixed Address is working on digital marketing for the GE sub-brand, which was identified as needing the most support. And GE Appliances will soon be announcing partnerships with Canadian celebrities, influenced by Monogram's success with Richardson.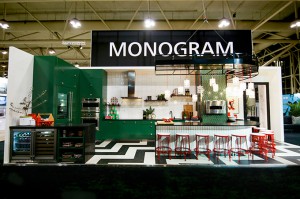 "We're not going necessarily all-digital, but digital will flow from everything that we do," says Park. Broadcast ads will be adapted for Facebook and Instagram, he says, because "it's all about driving content."

According to Jennifer Siripong, chief digital officer at NFA, the focus is on "offering more channels, smarter remarketing and contextually relevant content" to increase consideration for GE products. The team is also creating stronger landing and campaign web pages, as well as lifestyle content that demonstrates time-saving product features.

Park says compelling video will play a bigger role in the company's media strategy, because it can best demonstrate product utility.
"Bob understands that, especially in the appliance world, we can't just be touting our products and our features, we need to be thinking about the consumer," says Siripong. "He's realizing that consumers are not just focusing their major purchase decisions on a television commercial or a billboard. They're putting huge energy into digital research, and the digital channels of awareness are so much more influential than they have been in the past."